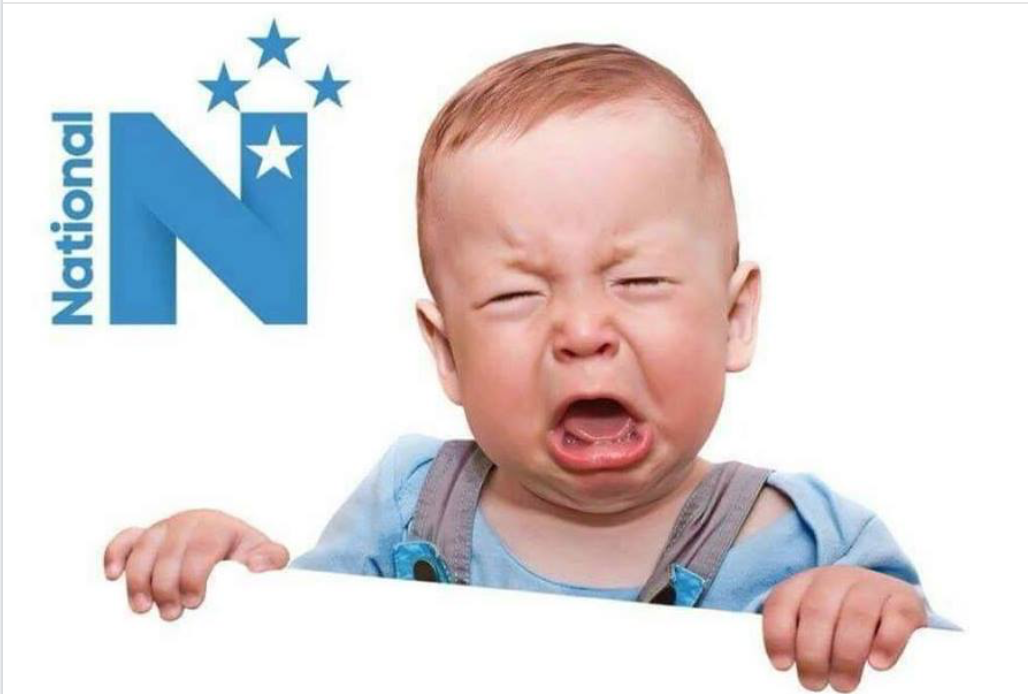 You may have heard Paul Goldsmith making claims about the number of jobs created so far from the Provincial Growth fund, not to mention how we need four lane highways up North rather than Maori land development and job creation investment.
A snapshot of the number of jobs in Wellington versus the number in the provinces under the Provincial Growth Fund is one thing at any given point in time – but using it to extrapolate a future rate of job creation is pure sophistry.
The same can be said about claims about four lane highways when they ignore altered traffic flows from proposed rail links that will carry much of the freight trucks have to bear at the moment – not to mention additional two lane highways provide four lanes of access anyway.
Sophistry surrounds Paul Goldsmith and has been his constant companion for many years.
TDB Recommends NewzEngine.com
You may not have heard about the link between Goldsmith and Don Brash?
As you know Don Brash – freedom of speech and equality campaigner for those who have never been colonised – had his words cut short the other day up at Waitangi by some Maori who reckoned there was no room for racism there.
Don Brash had been invited to Waitangi by Reuben Taipari, after reading his autobiography.
Part of that autobiography refers to Don's version of events back around the time he ( and National ) jumped 17 points in the polls by delivering a divisive race baiting speech at Orewa.
Not many people know Paul Goldsmith had a hand in reviewing that very speech before it was delivered.
Yes he looked it over and made some changes, some of his lines were kept.
Paul Goldsmith also wrote Don Brash's biography and the text pleased Don so much that Don remarked :
"I do not have a single word I would change".
Here is what Wikipedia has to say about these events :
"At the launch of the Don Brash biography, Brash: A Biography, Goldsmith assured Danya Levy of the New Zealand Press Association that the book "was not commissioned by the National Party" and that it was his own initiative, but written with Brash's co-operation.

But as investigative journalist Nicky Hager in his book The Hollow Men revealed, it was indeed commissioned by the National Party, and was in fact the party's first big budget item in the 2005 election campaign."
Yes Paul Goldsmith was telling us what he thought he might get away with – until that pesky Hager came along and exposed he was full of shit.
Wikipedia goes on to say :
"Hager quotes a 21 May 2004 email from Brash to Richard Long, who was his chief of staff, where a proposal from Christchurch publisher Willson Scott for the biography was discussed. Long replied two days later that he had discussed the book with Goldsmith, and Brash in reply wanted political historian Michael Bassett (a personal friend of Brash) to be considered.

The book was eventually commissioned with Goldsmith, and was paid for by National Party donors through a company called Silverbeat, which belonged to Brash's assistant Bryan Sinclair.

National Party staff supplied Goldsmith with a collections of papers for the book, and Goldsmith first interviewed Brash in July 2004.

Within weeks, Goldsmith supplied the first drafts to National Party staff, and the book was written in such a complimentary way that Brash commented on the final chapter: "I do not have a single word I would change".
The working relationship with Brash got so close that Goldsmith even got to review a draft version of Brash's second Orewa Speech (dubbed Orewa 2); Goldsmith returned his draft to Brash on 10 November 2004, and some of the lines were kept for 25 January 2005 speech delivery.
Michael Bassett also sent Brash a rewritten version of the speech on New Year's Eve.
'Don, I'm sorry it has taken so long, but I re-typed that draft and made it a little more political.'
According to Hager this was an understatement.
Bassett had added inflammatory phrases about beneficiaries 'ripping off the system', using 'stand-over tactics' to get benefits and welfare policy being 'the most destructive aspect of the political correctness that Labour would engulf us in' – phrases that made their way into the final speech.
Hager went on to write :
"Some of Bassett's other 'more political' language did not make it to the final version. His accusing descriptions of a 'dependency army', 'bludging off the rest of us' with its DPB and beneficiary 'rip-offs' were later removed by the woman-voter-sensitive Keenan and the increasingly uncomfortable welfare spokesperson Katherine Rich. Bassett's vitriolic characterisation of 'politicians and others in the welfare industry whose careers depend on farming the problems of the disadvantaged' made it through many drafts before being dropped a week before the speech was delivered."
Notably Goldsmith's contributions came before Basset's so he cannot be blamed for that – but he was right there in the spirit of it all.
Goldsmith was also mixed up in others creating false appearances about the independence of his authorship.
Something Goldsmith in the end decided to ignore which is good I suppose.
Wikipedia notes :
"Whilst the book was under production, Brash's team of advisers strategised how the biography could be used to best effect, or "as a significant marketing tool", as Brash himself called it in a 27 March 2005 email.

To give the impression that the book was independently written was made more complicated by Goldsmith becoming a candidate in the Maungakiekie electorate during the book production, something that Long had advised against by stating that he had "warned the party and Goldsmith months ago that his candidacy would undermine the authority of the book and urged him to hold off till next time."
Goldsmith had a go anyway but was defeated by Labour and he was too low on the list to get into parliament just yet.
It is worth mentioning that Don Brash – fearless champion of Free Speech tried his hardest to put an injunction on the free speech in Hager's book – "The Hollowmen" – which blew the lid on what was really going on behind the sophistry.
Not only that but Don is less keen on free speech in Te Reo than in Chinese as he sits as chair of the Industrial and Commercial Bank of China.
But back to GoldSmith.
It took till 2011 before Goldsmith surfed into parliament as a list MP, and he eventually became a cabinet minister holding the portfolios of Science and Innovation, Tertiary Education, Skills and Employment, and Regulatory Reform.
Goldsmith showed a great interest in furthering innovation funding between New Zealand and Israel prior to the 2017 election – but the money for this was played down by Gerry Brownlee.
Israel was busy getting in on new ideas all around the globe and had similar agreements in progress in other Western nations.
Keeping up with change and capitalising on opportunities and other people's ideas.
That's understandable but what about having to share the rights to our own bright ideas?
The other day Goldsmith was bleating that the goal of planting 1 Billion trees should not have included a contribution from the private sector after Shane Jones heralded that we might actually plant 1.4 Billion over ten years not just 1 Billion as is the goal in the coalition agreement.
In November 2017 Shane Jones and Labour were both clear that the 1 Billion trees would be a joint effort between government and the private sector…and there was never any promise it would all be achieved via government alone.
But Goldsmith wanted to persuade the public of some other narrative, like this was a broken promise blowing in the wind.
Taken together – there's far too much sophistry surrounding Goldsmith, polishing bad apples in biographies, fibbing about who commissioned Brash's book, adding to divisive speeches, giving away our innovations, making up fake projections about jobs, dismissing the need for Maori land development and claiming broken promises based on thin air.
I'd be skeptical about anything such a person claimed.