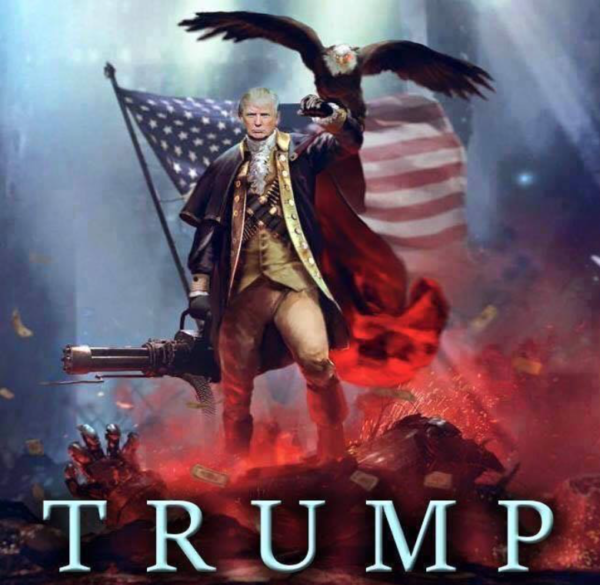 ‪Trumps speech yesterday brilliantly hit ever twang of America's jingoistic banjo.
Children with brain cancer, Nazi killing World War 2 veterans and chants of USA, he just needed an open BBQ and a hand gun to perfect the down home symbolism.
It was almost as if the thing was written with such wide open platitudes that Democrats had to stand and clap. It was classic Trump. Full of fake cream compliments and over processed flattery with spite spasms that erupt unexpectedly and leaves the listener cowering in the corner waiting for his next rage flecked outburst.
U-S-A
TDB Recommends NewzEngine.com
U-S-A
He even managed to make the increased number of Women a personal victory lap. His audacity is off the actual charts.
In short, he exemplified the fear/terror roller coaster that everyone else feels when engaging with America.
There is  no doubt that Trump is a political circus freak but he can play to America's low threshold identity consumer culture id like a used car salesman at a boy racer festival.
Trump's secret is doing the barest in civility & for that be considered a patriot‬.