I simply can not take this bullshit seriously…
National says HNZ failed the Loun family after ignoring repeated requests to fix safety issues
The Opposition is slamming Housing New Zealand, saying it failed to address health and safety concerns at a family home in Mount Roskill for too long.
…who the hell do National think they are?
Under National, Housing NZ threw over 2000 beneficiaries out onto the streets, banned them from State Housing  for 12 months, in some cases had children removed, were allegedly getting secret information from Health Boards targeting addicts using their services and indebted beneficiaries with hundreds of thousands in contamination costs while needlessly spending $120million for unnecessary clean ups.
All at a time while we were in the middle of a housing and homelessness crisis!
TDB Recommends NewzEngine.com
Housing NZ, Bill English & Paula Bennett were all told in 2016 that HNZ were applying their own policy incorrectly, and yet HNZ still threw 300 onto the street after being told this directly. National did this to demonise state tenants at a time they were trying to privatise state housing and used the fake meth hysteria to rob beneficiaries of any media support…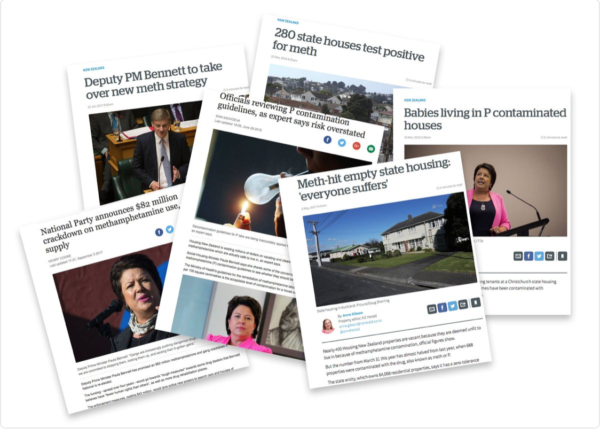 …but NOW National feel they can step back into the State Housing debate and complain about Housing NZ not helping State Tenants?
Fuck National and anything their MP spawn have to say, their faux concern and crocodile tears are an obscenity when it comes to State Tenants.