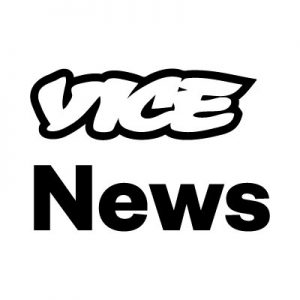 5: A judge just ordered Trump to reinstate CNN's Jim Acosta's White House press pass
A federal judge ordered the White House to reinstate CNN reporter Jim Acosta's credentials Friday after President Donald Trump banned him last week following a tense exchange in a press briefing.

U.S. District Judge Timothy J. Kelly said that the Trump administration likely violated CNN and Acosta's Fifth Amendment rights and also likely caused "irreparable harm" in its conduct. The judge also said that Acosta's First Amendment rights outweighed the Trump administration's right to orderly press conferences.
Vice News

4: How the tourism industry underpins illegal Israeli settlements
Rows of Israeli flags mark the entrance to the Ahava Visitor Center a few hundred metres from the northwestern banks of the Dead Sea. 

Inside, the cosmetics manufacturer sells "With Love from Israel" skincare gift sets to the American, Russian and Korean tourist groups that arrive in buses every 10 minutes or so.

For the unsuspecting visitor, it is not easy to tell that one is no longer within the internationally recognised borders of Israel, but in the occupied West Bank, in an Israeli settlement, illegal under international law.

Aljazeera
3: Chuck Schumer Caved to Facebook and Donald Trump. He Shouldn't Lead Senate Democrats.
IT WASN'T Donald Trump who said he opposed the nuclear deal with Iran because "we will be worse off with this agreement than without it," while lying about the contents of that deal.

It wasn't Mike Pence who said that "since the Palestinians in Gaza elected Hamas … to strangle them economically until they see that's not the way to go makes sense."

It wasn't John Bolton who voted for the illegal invasion of Iraq in 2002, saying that Saddam Hussein was engaged in a "vigorous pursuit of biological, chemical, and nuclear weapons."

It wasn't Mike Pompeo who said, "It's easy to sit back in the armchair and say that torture can never be used. But when you're in the foxhole, it's a very different deal."

It wasn't Stephen Miller who responded to the 2015 terrorist attacks in Paris by suggesting "a pause may be necessary" in the resettlement of Syrian refugees in the United States.

It wasn't Betsy DeVos who joined a group of finance industry executives for breakfast only a few weeks after the 2008 financial crash and told them, "We are not going to be a bunch of crazy, anti-business liberals."

Forget the hawks, blowhards, and kakistocrats of the Trump administration. You know who made all these statements? It was Chuck Schumer.

The Intercept
2: Exclusive: WikiLeaks Lawyer Warns U.S. Charges Against Assange Endanger Press Freedom Worldwide
The Justice Department has inadvertently revealed that it has prepared an indictment against WikiLeaks founder Julian Assange. In an unusual development, language about the charges against Assange was copied and pasted into an unrelated court filing that was recently unsealed. In the document, Assistant U.S. Attorney Kellen S. Dwyer wrote, "Due to the sophistication of the defendant and the publicity surrounding the case, no other procedure is likely to keep confidential the fact that Assange has been charged." The news broke on Thursday night just hours after The Wall Street Journal reported the Justice Department was planning to prosecute Assange. Assange has been living since 2012 in the Ecuadorean Embassy in London where he has sought refuge and political asylum. It's unclear what charges may be brought against Assange; the Justice Department has previously considered prosecuting him over his role in the release of hacked DNC emails during the 2016 presidential campaign, as well as over the release of the so-called Iraq and Afghanistan War Logs, shared by U.S. military whistleblower Chelsea Manning. The Assange case has been closely followed by advocates for press freedom. Kenneth Roth of Human Rights Watch tweeted, "Deeply troubling if the Trump administration, which has shown little regard for media freedom, would charge Assange for receiving from a government official and publishing classified information—exactly what journalists do all the time." We speak with human rights attorney Jennifer Robinson, who has been advising Julian Assange and WikiLeaks since 2010.

Democracy Now

1: Policies of China, Russia and Canada threaten 5C climate change, study finds
China, Russia and Canada's current climate policies would drive the world above a catastrophic 5C of warming by the end of the century, according to a study that ranks the climate goals of different countries.

The US and Australia are only slightly behind with both pushing the global temperature rise dangerously over 4C above pre-industrial levels says the paper, while even the EU, which is usually seen as a climate leader, is on course to more than double the 1.5C that scientists say is a moderately safelevel of heating.

The study, published on Friday in the journal Nature Communications, assesses the relationship between each nation's ambition to cut emissions and the temperature rise that would result if the world followed their example.

The aim of the paper is to inform climate negotiators as they begin a two-year process of ratcheting up climate commitments, which currently fall far short of the 1.5-to-2C goal set in France three years ago.