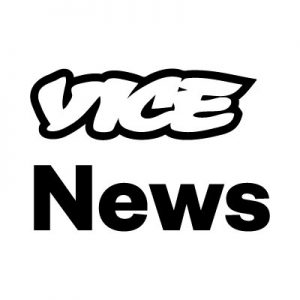 5: 31 DEAD AND MORE THAN 200 MISSING AS CALIFORNIA WILDFIRES HIT RECORD LEVELS
At least 31 people have died in the wildfires scorching California, and with more than 200 people still missing the death toll is likely to rise in the coming days.

Six more people were confirmed dead Sunday in the Camp Fire in the north of the state, bringing the total fatalities for that blaze to 29 — matching the highest death toll for a single fire in the state's history.
Vice News

TDB Recommends NewzEngine.com
4:  Israeli air raids kill three Palestinians as Gaza tensions rise
At least three Palestinians have been killed in Israeli air raids in the Gaza Strip, according to health officials, in the latest escalation less than 24 hours after a deadly covert Israeli operation in the besieged enclave.

The air strikes on Monday followed a barrage of rocket fire from the Strip into Israel earlier in the day.

Israel said its Iron Dome system intercepted many of the more than 100 missiles fired from the Palestinians. One, however, hit a bus and another struck a building in southern Israel.

Along with the air raids, Israeli artillery units also shelled positions across the enclave.

Aljazeera
3: HOW NICARAGUA USES ANTI-TERROR LAWS AGAINST PROTESTERS TO SUPPRESS DISSENT
WHEN MARIELA CERRATO saw her daughter and son-in-law on the evening news in late July, flanked by masked police and described as terrorists, she was not surprised. She knew the authorities had been hunting the couple.

Their business had been burned to the ground just days before and a wanted poster with their faces had been circulating on social media. Paramilitaries in balaclavas had come to Cerrato's house demanding that she disclose their whereabouts. But she didn't know — the pair had been moving from safe house to safe house. The last time she had seen them in mid-July, they were preparing to flee their small city of Masaya, Nicaragua with hope of reaching Costa Rica.

Now Cerrato's daughter, Maria Peralta, and her husband, Christian Fajardo, are in a maximum-security facility in the country's capital, Managua, facing over 30 years in prison. They are just two of more than 400 activists arrested and being prosecuted as part of Nicaraguan President Daniel Ortega's crackdown on protesters who have been calling on him to resign.

The Intercept
2: A Century After End of WWI, Trump Snubs Peace Summit While Macron Warns of Growing Nationalism
The 11th hour of the 11th day of the 11th month—that's when World War I ended in 1918, 100 years ago this weekend. On Sunday, world leaders gathered in Paris to pay tribute to the dead, marking the anniversary of the armistice of what had been described as the "war to end all wars." Following the formal ceremony at the Arc de Triomphe, Macron and German Chancellor Angela Merkel attended a peace conference with dozens of heads of state, including Russian President Vladimir Putin and Turkish President Recep Tayyip Erdogan. Trump was reportedly the only one among 72 leaders to skip the meeting. Trump also faced widespread criticism for his decision to cancel a visit to a U.S. military cemetery in France on Saturday because it was raining. To find out more about the significance of the war and its commemoration, we speak with Adam Hochschild, lecturer at the Graduate School of Journalism at the University of California at Berkeley. His most recent book, published last month, is titled "Lessons from a Dark Time and Other Essays." His article for The New Yorker earlier this month was headlined "A Hundred Years After the Armistice."

Democracy Now

1: UK all but gives up on November Brexit summit
Britain has all but given up on a special Brexit summit at the end of November as there remain too many sticking points to complete the talks in the time originally hoped for.

UK and EU negotiators were talking until 2.45am on Monday, Downing Street said, but sources downplayed the prospect of any immediate breakthrough as the impasse on the Irish border backstop continues.

Negotiations will continue intensively this week, but unless there is dramatic progress by the end of Wednesday, there can be no European summit to sign off a draft deal this month. "There's no breakthrough at the moment," a Whitehall source said.

The absence of a breakthrough means Tuesday's scheduled cabinet meeting will not be the substantive discussion intended to sign off the UK's Brexit negotiating position as had been expected. It will note developments and discuss no-deal planning instead.