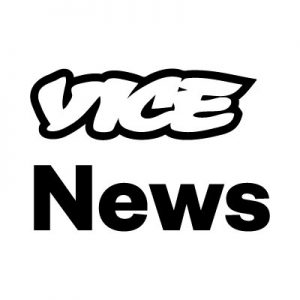 5: Trump says if Kavanaugh's accuser was really assaulted she would have reported it to police
At around 6 a.m. Friday in Las Vegas, things started getting pretty wild at the Trump International Hotel and Casino. But the gambling this time was by the president of the United States, placing his bets on attacking a woman who says she was sexually assaulted.

Trump, who spent the night in Vegas after hosting a rally the night before, fired off a series of tweets challenging the credibility of Christine Blasey Ford, a California psychologist who says she was sexually assaulted by Supreme Court nominee Brett Kavanaugh at a party when they were high school students. It was Trump's first direct attack on Ford since her accusations were made public, landing just as new reports indicated the relief Senate and White House aides were feeling at his "measured" response to the allegations.
Vice News

TDB Recommends NewzEngine.com
4: Sexual assault survivors tell Trump 'why I didn't report'
Sexual assault survivors are taking to Twitter to share the challenges in reporting abuse after US President Donald Trump questioned Christine Blasey Ford's allegations against Supreme Court nominee, Brett Kavanaugh.

"I was afraid", "Nobody would believe me", and "I was ashamed", were among the reasons why thousands, using #WhyIDidntReport, said they did not go to authorities at the time of an assault.

The hashtag trended on Thursday morning after Trump tweeted: "I have no doubt that, if the attack on Dr Ford was as bad as she says charges would have been immediately filed with local law enforcement by either her or loving parents."

Aljazeera
3: So You Want to Use the 25th Amendment to Get Rid of Donald Trump? Here Are the Hurdles to Removing a Mentally Impaired President.
THE EVIDENCE IS mounting that President Donald Trump is unhinged, knocking the United States into an unforeseen crack in the constitutional framework. Our founding documents offer few clues on how to handle the scenario we now confront. The country is saddled with a president who is not just thoroughly corrupt but also appears to be mentally impaired — yet retains the backing of his own enabling party. This makes him nearly impervious to the nation's traditional checks and balances.

Donald Trump is, of course many things: a racist, a liar, a vicious bully, and possibly a traitor. But alarming reports of Trump's mental instability — one psychologist I spoke to called him "a psychopathic narcissist" who is "paranoid" and "has no loyalty to anybody" — have intensified the debate about what to do with a president who is unfit to hold the country's highest office.

The Intercept
2: Michael Moore: Are We Going to Be Like the "Good Germans" Who Let Hitler Rise to Power?
In his new documentary "Fahrenheit 11/9," filmmaker Michael Moore interviews the last surviving Nuremberg prosecutor, Ben Ferencz, who describes President Trump's policy of family separations at the U.S.-Mexico border and the large-scale detention of immigrant children as a "crime against humanity." Moore also looks at the rise of Hitler in Nazi Germany and compares it to the rise of Trump in the United States.

Democracy Now

1: Rod Rosenstein disputes report he discussed removing Trump under 25th amendment
Deputy attorney general Rod Rosenstein deemed "inaccurate" a report that he spoke with colleagues last year about the possibility of removing Donald Trump from office under the 25th amendment and about making secret recordings of the president.

The New York Times first reported the conversations on Friday, citing anonymous justice department sources and internal memos made after the alleged conversations.

Rosenstein oversees special counsel Robert Mueller's investigation of Russian election interference and links between Trump aides and Moscow. He was motivated, the Times said, by "frustration", "surprise" and "anger" that Trump had used a memo he wrote criticizing James Comey to justify firing the FBI director.