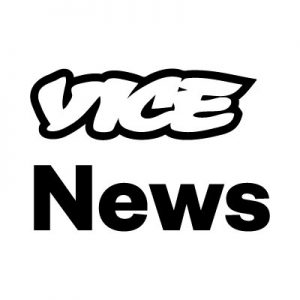 5: IT'S BEEN HOT AS HELL IN SWEDEN — AND THAT MAY HAVE SLOWED THE FAR-RIGHT'S SURGE
For months, it seemed that one of Europe's great bastions of liberalism might fall to the right-wing populist wave that has swept much of Europe. Despite their best efforts to appeal to Sweden's famously tolerant nature, the country's political establishment had no answers to slow the surging fortunes of the far-right Sweden Democrats.

Then came the fires.

With the outbreak of devastating wildfires that scorched the Arctic Circle, Sweden's political mainstream unexpectedly found an issue to animate voters in the same way the Sweden Democrats' relentless campaign against immigration had: climate change.
Vice News

TDB Recommends NewzEngine.com
4: Sweden polls: Left, right blocs 'lead' as far-right makes gains
Sweden's centre-left governing bloc is neck-and-neck with the centre-right opposition alliance in the country's general elections, according to an exit poll, which also projected large gains for an anti-immigration party that has its roots in the neo-Nazi movement.

Swedish broadcaster SVT's poll on Sunday indicated that the ruling Social Democrats would remain the largest party, with 26.2 percent, but record its worst ever election showing since 1908.

The poll also tipped the far-right Sweden Democrats (SD) to come second, with 19.2 percent, jumping more that six percentage points since the last elections four years ago.

Aljazeera
3: IS NATIONALIZATION AN ANSWER TO CLIMATE CHANGE?
EARLIER THIS MONTH, Sen. Elizabeth Warren, D-Mass., proposed a slew of measures to rein in corporate power, the centerpiece of which was ensuring that 40 percent of corporate boards be comprised of workers, rather than just shareholders. While it's a novel idea in the United States, this sort of corporate co-governance is standard fare in Germany, Europe's largest economy — and a heartily capitalist one at that.

None of that stopped the right from losing its collective mind about the idea. The National Review's Kevin Williamson called Warren's notion a plan to "nationalize every major business in the United States of America," which would "constitute the largest seizure of private property in human history." The actual plan, of course, would do no such thing. At its most radical, Warren's proposed bill — titled the "Accountable Capitalism Act" — would essentially bring American capitalism more in line with its Western European counterparts, and also closer to what that economic system looked like here before the shareholder revolution encouraged corporations to focus narrowly on short-term profits.

If the right is freaking out about a plan as modest as Warren's, what will it do once the left actually starts putting nationalization on the table? The United Kingdom might find out soon enough, and in the process become one of the only countries to take the problem of climate change seriously, by letting the state — not just market tweaks — play a driving role in the transition away from fossil fuels.

The Intercept
2: Roe v. Wade in Danger: Released Docs Reveal Kavanaugh Thinks Abortion Decision Is Not "Settled Law"
Supreme Court nominee Brett Kavanaugh's confirmation hearing took a series of dramatic turns Thursday, as Democratic senators began releasing confidential documents from Kavanaugh's work at the George W. Bush White House. The New York Times also broke a major story Thursday morning revealing that Kavanaugh wrote as a White House attorney in 2003 that he did not deem the Supreme Court's landmark Roe v. Wade abortion rights decision to be "settled law of the land." He wrote, "I am not sure that all legal scholars refer to Roe as the settled law of the land at the Supreme Court level since Court can always overrule its precedent, and three current Justices on the Court would do so." These revelations come as the Trump administration withholds more than 100,000 pages of Kavanaugh's records on the basis of presidential privilege. We speak with Kristen Clarke, president and executive director of the Lawyers' Committee for Civil Rights Under Law.

Democracy Now

1: Trump aides: anonymous 'resistance' op-ed is national security risk
The Trump administration warned of a potential national security risk related to an opinion piece published last week in which an anonymous administration official declared he or she was working from the inside to subvert the president.

"We'll find out if there was criminal activity involved," vice-president Mike Pence told Fox News Sunday. "I think the president's concern is that this individual may have responsibilities in the area of national security."

Pence was echoed by Trump adviser Kellyanne Conway, speaking on CNN's State of the Union as the hunt for the author continued.

"There could be a national security risk at hand," she warned. "It depends on what else has been divulged by this individual … Anybody who would do this, you don't know what else they're saying."

The anonymous editorial was published on Wednesday by the New York Times and attributed to a "senior" administration official. It described a "two-track presidency" in which "many Trump appointees have vowed to do what we can to preserve our democratic institutions while thwarting Mr Trump's more misguided impulses until he is out of office".

Trump called the piece "treason".