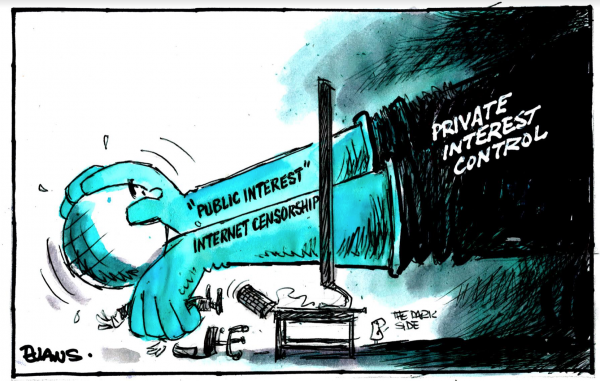 The fact Government Ministers returned from their 5 Eyes spy orgy and faced minimum scrutiny over their plans to force access to encryption shows just how much spin the NZ spy apparatus has spent on numbing the NZ publics attention to the power of the Deep State.
Cue the marketing campaign.
That's right folks, the GCSB isn't a stooge for America and doesn't feed all it's info directly to the NSA for their own purposes, it's really a giant cuddly anti-virus system that keeps your computer safe.
TDB Recommends NewzEngine.com
Despite the racism inside the GCSB and SIS, despite the unchecked mass surveillance laws that protect these agencies and the toothless watch dogs set to pretend there is oversight,  despite the threat to our democracy, NZers have been conned into believing these Deep State organisations (who have the power to infiltrate and manipulate every single piece of electronic communication you use) are there for our safety and not their power.
NZ was given an Eye of Mordor and in a country as tiny as we are with the lack of real checks and balances against power that power will corrupt.
Allowing them to access encryption is simply more concentration of that power.
The lack of uproar from a numbed and anathematised electorate is the most terrifying part of this.