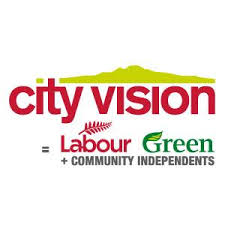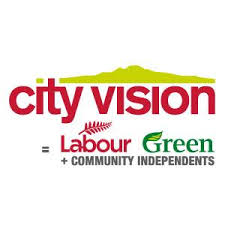 It's time for Entrust trustees to provide information so that voters can fairly assess their performance before consumers vote in October.
City Vision for Entrust candidates Peter Neilson, Glenda Fryer, Richard Leckinger and Simon Mitchell (Robert Reid has a previous commitment in Wellington) today delivered to Entrust a series of questions with a request for answers before the voting papers go out on the 11 October this year.
"We are submitting the list of questions attached that, members of the public and beneficiaries of the trust need to know the answers for, before they vote in October" said Peter Neilson.
Simon Mitchell said "the trust has suffered from infighting which has seen candidates dropped and Vector directors removed including the long serving Vector Chair Michael Stiassny. Changes in the electricity business and a possible further sell down of Entrust shareholding in Vector, with the proceeds going to the Auckland Council not the current beneficiaries, are putting the future annual dividend $350 this year at risk."
There are also increasing doubts about the resilience of Auckland's electricity supply as major storms such as occurred back in April become more frequent with climate change. There is a need for Entrust trustees to be more open and engaging on these issues with their electors.
The questions cover a range of issues important to voters including:
Whether the $350 a year dividend paid by Entrust from Vector's earnings is sustainable?
Why did the trust make no public statement when power was cut for 183,000 customers following the storms in April?
Since the April storms which cut power for 183,000 Aucklanders, what steps has Entrust taken to ensure the future security of supply for Vector's customers?
When did Entrust agree with Vector that the previously agreed, $10.5m budget for undergrounding poles and wires would not all be spent on undergrounding to the point where it will take more than 1,000 years to complete the undergrounding at this year's rate of progress?
Has Entrust sought, commissioned or received advice on a further sell-down of Entrust shareholding in Vector, who would receive the proceeds and what the impact on the current $350 a year dividend would be?
Did Entrust seek independent advice on the suitability of Michael Stiassny and James Carmichael for having their terms on the Vector board extended?
Can Entrust provide a breakdown of the total expenditure spent on consultants and advisors over the past three years?
"The current Entrust trustees have a record of keeping the public in the dark on matters that would allow their performance to be fairly assessed. We say to Entrust, turn on the lights and provide the answers to these and our other questions before we get to vote from 11 October 2018" says City Vision for Entrust spokesperson Peter Neilson
TDB Recommends NewzEngine.com