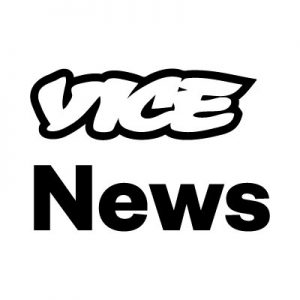 5: MICHAEL COHEN HAS REPORTEDLY REACHED A PLEA DEAL WITH FEDERAL PROSECUTORS IN NEW YORK
Michael Cohen, President Trump's longtime attorney and fixer, has reached a plea deal with prosecutors in the Southern District of New York, press reports said.

A New York court will hold a proceeding "relevant" to the Cohen case today at 4 p.m., a spokesman for the U.S. Attorney's office in the Southern District of New York said Tuesday.

The spokesman, Nicholas Biase, declined to be more specific, but mentioned the hearing in response to questions about recent press reports that Cohen has reached a plea deal.
Vice News

4: Hamas: End to Israel's Gaza blockade 'around the corner'
Hamas leader Ismail Haniya said an end to Israel's decade-long blockade of Gaza was "around the corner" as talk of a possible truce deal intensifies.

Indirect negotiations between Gaza's Hamas rulers and Israel brokered by Egyptian and UN officials have reportedly included discussion on easing the blockade, but by no means a complete lifting of it.

Speaking to thousands of Palestinians during prayers for the Muslim Eid al-Adha holiday on Tuesday, Haniya, head of Hamas' political bureau, did not directly address the possibility of a truce, mooted in Israeli and Palestinian media for weeks.

Aljazeera
3:  Prison Strike Organizer Warns: Brutal Prison Conditions Risk "Another Attica"
LAST APRIL, A seven-hour prison riot at South Carolina's Lee Correctional institution left seven inmates dead and dozens injured. State Corrections Department Director Bryan Stirling cited the source of the riot as "likely gang-related," but inmates say that it was provoked by overly punitive prison guards who subsequently made no effort to intervene or offer medical aid for hours. It was the deadliest incident in a U.S. prison in 25 years.

Many incarcerated people and prisoner advocates attributed the riot to the structural brutality of the prison system itself. In response, prison rights advocacy groups and incarcerated organizers have called for a nationwide prison strike to last from August 21 — the 47th anniversary of revolutionary George Jackson's death in San Quentin State Prison — to September 9, the anniversary of the Attica Prison riot.

The Intercept
2: Sister Simone Campbell: Catholic Sex Abuse Stems from "Monarchy" & Exclusion of Women from Power
For the first time in the history of the Roman Catholic Church, the pope has addressed a letter to the entire population of 1.2 billion Catholics on the topic of sex abuse by clergy. In the scathing 2,000-word letter, Pope Francis wrote, "We showed no care for the little ones; we abandoned them." Last week in Pennsylvania, a grand jury report revealed how more than 300 Catholic priests sexually abused 1,000 children, and possibly thousands more, over seven decades and that the church leadership covered up the abuse. More than 1,000 Catholic theologians, educators and parishioners have called on all Catholic bishops to resign. We speak with Sister Simone Campbell, executive director of NETWORK, an advocacy group for Catholic social justice which organizes the Nuns on the Bus campaign. She's the author of "A Nun on the Bus: How All of Us Can Create Hope, Change, and Community."

Democracy Now

1: UK and EU to enter 'continuous' talks to resolve Brexit deadlock
The UK and the EU have agreed to hold "continuous" Brexit talks after a cool encounter between lead negotiators in Brussels appeared to yield little progress.

"The negotiations are now entering the final stage," said Michel Barnier, the former French minister who is leading the talks for the EU. "We have agreed that the EU and the UK will negotiate continuously from now on."

Raab, who became Brexit secretary last month after a spate of resignations, said: "We need to step up the intensity of the negotiations as we enter the final phase and we have agreed to meet regularly to resolve those outstanding issues."

With the clock ticking down to an autumn deadline to reach an agreement, Raab said he remained confident of making a deal in October, while his French opposite number said parliamentary timetables meant a deal could be reached "certainly not later than the beginning of November".