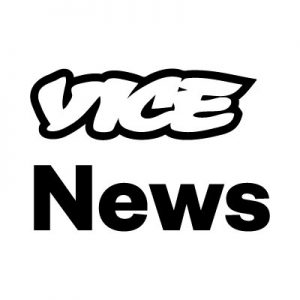 5: Manafort judge says he's getting threats, has to travel with U.S. Marshals
The controversial judge in the trial of President Trump's ex-campaign chairman Paul Manafort said he's received threats and had to start traveling with bodyguards.

Judge T.S. Ellis's disclosure came in response to a request by media outlets to reveal the names and addresses of the 12 jury members — six men and six women — which Ellis refused on the grounds of protecting their safety.

The jury, meanwhile, had a different sort of issue to air out. On their second day of deliberating Manafort's fate — weighing a decision that could have profound implications for the near future of American politics — they asked to get out early, by 5 p.m. sharp, because one of them has Friday evening plans.
Vice News

TDB Recommends NewzEngine.com
4: 'Huge disaster': Deadly Kerala floods displace over 800,000
More than 800,000 people have been displaced in Kerala, as the death toll from the worst flooding to hit the southern Indian state jumped to at least 370, with losses to infrastructure pegged at almost $3bn.

As the rains subsided on Sunday, relief efforts focused on rescuing those marooned in isolated places for days and airdropping supplies to others, police and officials said.

Kerala has been lashed by torrential monsoon rainssince the end of May, triggering landslides and flash floods that have swept away entire villages. Incessant downpours since August 8 have killed more than 190 people and left thousands more stranded.

"In a matter of three to four days, we have been able to move nearly 850,000 people to shelters," TM Thomas Isaac, Kerala's finance minister, told Al Jazeera.

Aljazeera
3: RYAN ZINKE USES CLIMATE-FUELED WILDFIRES TO BOOST THE TIMBER INDUSTRY — AND IT'S NOT THE FIRST TIME
WILDFIRE SEASON STRUCK early this year. Before August, California's Mendocino Complex fire was already the largest in the state's history, and the Santa Ana winds, notorious for fueling fires, hadn't even begun to blow. Record heat and drought in recent years that scientists have linked to climate change have contributed to a dramatic increase in the annual acreage burned.

On August 2, the Trump administration announced a plan to gut Obama-era gas efficiency standards for vehicles, simultaneously challenging California's ability to set strict state standards. By then, California's Carr fire had incinerated more than 1,000 homes and killed six people. The efficiency rules were meant to help avoid the worst projections for a world already irreversibly altered by climate change. Numerous observers pointed out that the U.S. government appeared to be adding fuel to the fires consuming the West.

It was a bad look.

The Intercept
2: Angela Davis: Aretha Franklin Offered to Post Bail for Me, Saying "Black People Will Be Free"
In 1970, Aretha Franklin offered to post bail for Angela Davis, who was jailed on trumped-up charges. Aretha Franklin told Jet magazine in 1970, "My daddy says I don't know what I'm doing. Well, I respect him, of course, but I'm going to stick by my beliefs. Angela Davis must go free. Black people will be free. I've been locked up (for disturbing the peace in Detroit) and I know you got to disturb the peace when you can't get no peace. Jail is hell to be in. I'm going to see her free if there is any justice in our courts, not because I believe in communism, but because she's a Black woman and she wants freedom for Black people. I have the money; I got it from Black people—they've made me financially able to have it—and I want to use it in ways that will help our people." We speak with activist and scholar Angela Davis about what Aretha Franklin meant to her.

Democracy Now

1: John Brennan threatens to sue Trump over stripped security clearance
The former CIA director John Brennan is threatening legal action against Donald Trump, after he was summarily stripped of his security clearance in an unprecedented display of presidential pique.

Brennan took to the airways on Sunday on NBC's Meet the Press and made clear that he had no intention of being cowered by Trump's bombshell actionto deprive him of access to classified information. The unparalleled move has triggered an equally unparalleled blowback from 13 of the most revered national security figures in the country, who penned a joint letter decrying the move as "ill-considered and unprecedented".

The man at the center of the billowing dispute has now substantially upped the ante by stating that he is considering legal action. Brennan said he had been contacted by a number of lawyers and was actively weighing his options.