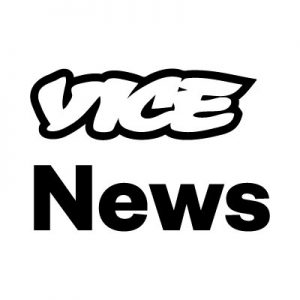 5: The true Puerto Rico death toll has been revealed — and it's staggering
The Puerto Rican government is now admitting that more than 1,400 people likely died from Hurricane Maria, a significant increase over the previous official death toll of 64.

"According to initial reports, 64 lives were lost. That estimate was later revised to 1,427," concludes a draft report to Congress requesting billions of dollars in recovery aid, which the government of Puerto Rico scheduled for an official release on Thursday.

The new death count is still lower than the 4,645 deaths estimated by Harvard University researchers in a May study that integrated elements like interrupted health care, electricity and shuttered hospitals
Vice News

4: Yemen: Dozens of civilians killed in school bus attack
The Saudi-UAE military alliance at war with Yemen's Houthi rebels has been blamed for an air attack on a school bus that killed dozens of people, including at least 29 children.

The vehicle came under attack as it was driving near a crowded market in the Houthi-controlled province of Saada, which borders Saudi Arabia, the International Committee of the Red Cross (ICRC) said on Thursday.

The ICRC said on its Twitter account that its medical team at the ICRC-supported hospital in Saada had received the bodies of 29 children, all under 15 years old. The hospital also received 48 wounded people, among them 30 children.

Aljazeera
3: THE KOCH BROTHERS COMMISSIONED A SURVEY OF AMERICANS AND FOUND MOST LIKE A $15 MINIMUM WAGE, FREE COLLEGE, AND UNIVERSAL HEALTH CARE
DURING THE MONTH of July, the marketing and communications group In Pursuit Of — launched by the Koch brothers in 2017– conducted a survey of Americans on a range of issues.

The poll was later written up by RealClearPolitics, which spun the results as favorable to the Koch network. RealClearPolitics noted that on a set of vague values questions, Americans appeared to take the conservative or libertarian side of political arguments. For instance, RealClearPolitics noted that the survey found that 86 percent of Americans said the right to personal property is key to a free and just society. Okay, sure.

But mostly left out of the RealClearPolitics write-up is the fact that the poll also surveyed Americans in detail on a number of issues they felt would help them overcome social barriers, and found that Americans are quite favorable to a set of policies that the Koch network opposes. Where the Koch brothers see government tyranny, most Americans see common-sense solutions to basic problems:

The Intercept
2: Experts: If We Don't Stop Climate Change, CA Fires "Will Seem Mild In Comparison to What's Coming"
The Mendocino Complex Fire in Northern California is now the largest wildfire ever recorded in California's history. It started burning in July—the state's hottest month on record. Of the 20 largest wildfires in California history, 15 have occurred since 2000. This year's fires have already burned nearly three times as many acres as the same time last year. Experts say climate change has increased the length of fire season. In Oakland, California, we speak with Michael Brune, the director of the Sierra Club. We also speak with Michael Mann, distinguished professor of atmospheric science at Penn State University and author of "The Madhouse Effect: How Climate Change Denial
 is Threatening our Planet, Destroying Our Politics, and Driving us Crazy."

Democracy Now

1: Space Force: Mike Pence launches plans for sixth military service
Mike Pence has announced plans for a new, separate US Space Force as a sixth military service by 2020.

The US vice-president said the development is needed to ensure America's dominance in space amid heightened competition and threats from China and Russia.

In a speech at the Pentagon in Washington DC, Pence said that while space was once peaceful and uncontested, it is now crowded and adversarial.