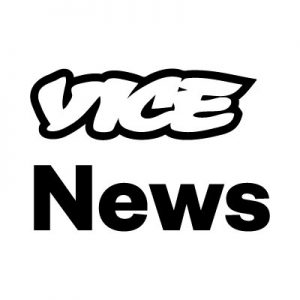 5: CALIFORNIA'S LARGEST WILDFIRE EVER HAS DESTROYED AN AREA NEARLY THE SIZE OF LOS ANGELES
California's Mendocino fire complex is now the largest in the state's recorded history, fire officials said Tuesday morning. It's just one of 17 currently blazing across the state that have left at least seven people dead.

The complex, which is made up of two fires that started burning on July 27, has consumed more than 290,692 acres of land — an area almost as large as the city of Los Angeles. Until now, the largest fire recorded had blazed through 282,000 acres last year.
Vice News

TDB Recommends NewzEngine.com
4: Iran shows defiance as Trump vows 'most biting' US sanctions
Iranian Foreign Minister Javad Zarif has held talks in Tehran with North Korean Foreign Minister Ri Yong-ho in a show of defiance, as the United States reimposed economic sanctions on the Islamic republic.

The meeting on Tuesday between the two top diplomats from countries both under American sanctions coincided with the return of sanctions, which US President Donald Trump has described as "the most biting ever".

Al Jazeera's Zein Basravi, reporting from Tehran, said the timing of the meeting is "likely no coincidence".

Aljazeera
3: INSURGENT CANDIDATE CORI BUSH WANTS TO END THE DYNASTIC RULE OF A MISSOURI CONGRESSIONAL DISTRICT
CORI BUSH, A community activist who took to the streets after Michael Brown was killed by the police, is aiming to replicate an Alexandria Ocasio-Cortez-style upset over nine-term incumbent William Lacy Clay in the St. Louis-based district on Tuesday. Missouri's 1st Congressional District has been represented by either Clay or his father for a half-century.

Now, Bush is offering an alternative to the dynastic politics that have carried on in the district and campaigning on a progressive platform, including a $15 minimum wage, free college tuition, and "Medicare for All."

Bush, who is also an ordained pastor, single mom, and nurse, emerged as a community leader in the aftermath of the fatal police shooting of Brown, leading some of the protests. After the shooting, she ran unsuccessfully for Senate in 2016 — but still managed to win more than 42,000 votes in the primary, despite spending little money. She points to her own experiences, including a period of homelessness during which she lived out of her car, as a reason she would be representative of the struggling district.

The Intercept
2: Documenting Hate: New Doc Lays Bare the Violent White Supremacy that Exploded in Charlottesville
This week marks one year since white supremacists and neo-Nazis descended on Charlottesville, Virginia, in the deadly "Unite the Right" rally to protest the city's decision to remove a statue of Confederate Gen. Robert E. Lee from a downtown park. It became the biggest and deadliest white supremacist rally in the United States in decades. We look back at the deadly rally in Charlottesville with a new documentary by Frontline PBS and ProPublica titled "Documenting Hate: Charlottesville." We speak with A.C. Thompson, the reporter who produced the investigation, which premieres tonight on PBS.

Democracy Now

1: Theresa May calls on Boris Johnson to say sorry for burqa remarks
Theresa May has rebuked Boris Johnson over his claim that Muslim women in burqas resemble letter boxes and bank robbers, urging the former foreign secretary to apologise after he defied an order to do so by Tory chiefs.

The prime minister said she agreed with the Conservative party chairman, Brandon Lewis, that Johnson should say sorry for his remarks, which she acknowledged had caused offence in the Muslim community.

She urged people to be "very careful" about the language they used to discuss sensitive issues such as women wearing the burqa, but stopped short of saying Johnson's comments were Islamophobic or that he should lose the Tory whip.