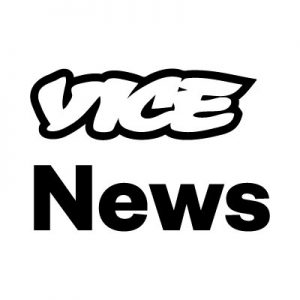 5: GOOGLE WANTS BACK INTO CHINA — AND WILL CENSOR SEARCH RESULTS TO GET THERE
Google has been secretly developing a search app for the Chinese market that will filter out results related to human rights, democracy, religion and peaceful protest, VICE News confirmed Wednesday.

Google's intentions were first reported by the Intercept, after a whistleblower leaked secret documents detailing a project known inside the company as "Dragonfly" and which has been under development for more than a year.
Vice News

4:'Apartheid, formalised': Palestinians to fight Jewish state law
Palestinian citizens of Israel are planning a series of actions, including a general strike and international campaigning, in a bid to cancel a controversial lawthat defines the country exclusively as "the nation-state of the Jewish people".

Palestinian members of the Knesset, the Israeli parliament, described the legislation's adoption on July 19 as an effort to sabotage the Palestinian "story and narrative".

Aljazeera
3: SAUDI ARABIA PLANNED TO INVADE QATAR LAST SUMMER. REX TILLERSON'S EFFORTS TO STOP IT MAY HAVE COST HIM HIS JOB.
THIRTEEN HOURS BEFORE Secretary of State Rex Tillerson learned from the presidential Twitter feed that he was being fired, he did something that President Donald Trump had been unwilling to do. Following a phone call with his British counterpart, Tillerson condemned a deadly nerve agent attack in the U.K., saying that he had "full confidence in the U.K.'s investigation and its assessment that Russia was likely responsible."

White House Press Secretary Sarah Sanders had called the attack "reckless, indiscriminate, and irresponsible," but stopped short of blaming Russia, leading numerous media outlets to speculate that Tillerson was fired for criticizing Russia.

The Intercept
2: A Threat to Global Democracy: How Facebook & Surveillance Capitalism Empower Authoritarianism
"Black Elevation." "Mindful Being." "Resisters." "Aztlan Warriors." Those are the names of some of the accounts removed from Facebook and Instagram Tuesday after Facebook uncovered a plot to covertly influence the midterm elections. The tech giant said 32 fake accounts and Facebook pages were involved in "coordinated inauthentic behavior." This announcement comes just days after the company suffered the biggest loss in stock market history: about $119 billion in a single day. This is just the latest in a string of controversies surrounding Facebook's unprecedented influence on democracy in the United States and around the world, from its pivotal role in an explosion of hate speech inciting violence against Rohingya Muslims in Burma to its use by leaders such as Philippines President Rodrigo Duterte in suppressing dissent. Facebook has 2.2 billion users worldwide, and that number is growing. We speak with Siva Vaidhyanathan, author of "Antisocial Media: How Facebook Disconnects Us and Undermines Democracy." He is a professor of media studies and director of the Center for Media and Citizenship at the University of Virginia.

Democracy Now

1: Trump pushes Jeff Sessions to end Mueller's Russia investigation 'right now'
Donald Trump appeared to order his attorney general Jeff Sessions to pull the plug "right now" on special counsel Robert Mueller's investigation of Trump campaign ties to Russia with a tweet on Wednesday morning.

Trump frequently rages on Twitter about the Mueller investigation, which the president calls a "witch hunt". Trump reportedly ordered Mueller fired in 2017 but backed down in the face of internal White House resistance. Trump has said that he regretted appointing Sessions because Sessions recused himself from matters relating to the Mueller inquiry.