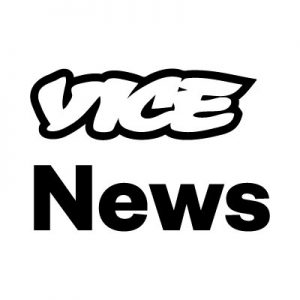 5: Here's how many immigrant children still haven't been reunited with their parents
Thursday was the court-ordered deadline for the government to reunify the remaining 2,531 children aged 5 or older who were separated from their parents at the border either before or since the Trump administration's "zero tolerance" policy went into effect. But almost a third of all children are still not reunited, according to government data provided in court filings. As of 6 p.m. EST Thursday, the government had reunited 1,442 children aged 5 or older with their parents in Immigration and Customs Enforcement custody.
Vice News

4: Israeli forces 'deliberately killed' Palestinian paramedic Razan
Nabi Saleh, occupied West Bank – Palestinian teen activist Ahed Tamimi, whose eight-month sentence for slapping and hitting Israeli soldiers sparked international condemnation, has been released from Israeli prison .

Tamimi broke down in tears as an emotional crowd welcomed her in the village of Nabi Saleh on Sunday.

Aljazeera
3: A NEW BROADBAND NETWORK IS PITCHING SURVEILLANCE ENHANCEMENTS TO COPS ACROSS THE COUNTRY
TDB Recommends NewzEngine.com
THE LATEST TECHNOLOGIES promise cops the ability to whip out a smartphone, take a snapshot of a passerby, and instantly learn if that person is in an immigration or gang database.

A federal broadband program, designed after 9/11 to improve first responder communication during emergencies, will enhance this sort of capability and integrate it into an internet "super highway" built specifically for police and public safety. The program, called FirstNet, is already expanding the surveillance options available to law enforcement agencies across the country.

The Intercept
2:"Brutal and Sadistic": Noam Chomsky on Family Separation & the U.S. Roots of Today's Refugee Crisis
Federal officials say 711 children remain separated from their parents despite Thursday's court-imposed deadline for the Trump administration to reunite all migrant children separated from their parents by immigration officials at the border. More than 400 parents have been deported back to their home countries while their children remain in U.S. custody in facilities scattered across the United States. For more on the Trump administration's family separation policy and the roots of today's refugee crisis, we speak with world-renowned political dissident, linguist, author and professor Noam Chomsky.

Democracy Now

1:New York Times publisher met Trump over 'enemy of the people' attacks
Donald Trump said on Sunday he had discussed his decision to call the press the "enemy of the people" with AG Sulzberger, publisher of the New York Times.