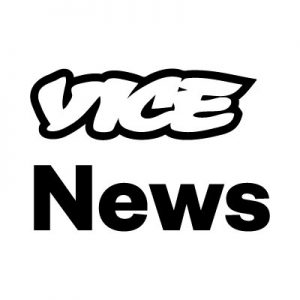 5: Alexandria Ocasio-Cortez just won a primary she didn't even enter
Alexandria Ocasio-Cortez has won a second primary, without even knowing she was a candidate. Her whirlwind rise to fame comes after a shocking June 26 victory over 10-term Democratic incumbent, Rep. Joe Crowley, in New York's 14th Congressional District.

On Tuesday, the Reform Party in New York's 15th Congressional District, which neighbors the 14th district, held a write-in primary election, and Ocasio-Cortez won it with 9 of the 22 write-in votes even though she wasn't a candidate, according to the New York Daily News. She beat the current 15th District Rep. Jose Serrano, who was first elected to Congress in 1990.
Vice News

4: NATO summit: Trump says Germany is 'captive' to Russia
US President Donald Trump has told NATO Secretary-General Jens Stoltenberg that Germany is "captive" to Russia because it is importing energy from there.

In a heated exchange with the NATO chief ahead of a summit in Brussels on Wednesday, the US president was fiercely critical of German oil and gas imports from Russia.

Trump said it was "very inappropriate" for the US to be paying for European defence from Russia while Germany is supporting gas deals with Moscow.

Aljazeera
3: A JUDICIAL COUP, THE CARCERAL STATE, AND THE WAR AGAINST US ALL
DONALD TRUMP IS poised to make another lifetime appointment to the Supreme Court. It is a grave injustice and is tantamount to a coup within the judicial branch of the U.S. government. This week on Intercepted: Jeremy Scahill makes the case for an inside-outside strategy for resisting Trump. Dr. Abdul El-Sayed, 33, is running for governor of Michigan on a campaign of creating a single-payer health care system, raising the minimum wage to $15, legalizing marijuana, and a sweeping overhaul of the state's criminal justice system. He discusses his campaign, his views on the Democratic Party, the Flint water catastrophe, and why he believes he can accomplish his agenda despite the powerful right-wing forces in Michigan politics, including the DeVos and Prince families. As the internment of immigrant families continues, we revisit Scahill's 2017 conversation with educator and organizer Mariame Kaba. She retraces the evolution of the U.S. prison system, from convict leasing to three-strikes law, and the devastating generational impact these policies have disproportionately had on black and brown communities. Filmmaker Michelle Latimer discusses her new documentary "Nuuca," a nuanced exploration of the brutal transformation that oil extraction brought to one North Dakotan community. The film follows three young indigenous women who struggle with an influx of men and rising rates of sexual abuse, rape, and kidnappings.

The Intercept
2: Mark Weisbrot: Trump's Threats to Invade Venezuela Are Part of U.S. Strategy of Regime Change
The Associated Press is reporting President Trump repeatedly asked senior White House advisers last year about the possibility of a U.S. invasion of Venezuela, in a bid to depose President Nicolás Maduro and his government. Trump reportedly brought up the U.S. invasions of Panama and Grenada in the 1980s. The AP reports Trump's comment stunned then-National Security Adviser H.R. McMaster and then-Secretary of State Rex Tillerson, who warned military action could backfire. But then, the next day, on August 11, Trump raised the issue publicly. We're joined by Mark Weisbrot, co-director of the Center for Economic and Policy Research and president of Just Foreign Policy.

Democracy Now

1: Angela Merkel hits back at Donald Trump at Nato summit
Angela Merkel has pushed back against Donald Trump's extraordinary tirade against Germany on the first day of the Nato summit in Brussels, denying her country was "totally controlled" by Russia and saying it made its own independent decisions and policies.

In less blunt language than the US president's, the German chancellor made the point that she needed no lessons in dealing with authoritarian regimes, recalling she had been brought up in East Germany when it had been part of the Soviet Union's sphere of influence.

Arriving at Nato headquarters only hours after Trump singled out Germany for criticism, Merkel said: "I have experienced myself how a part of Germany was controlled by the Soviet Union. I am very happy that today we are united in freedom, the Federal Republic of Germany. Because of that we can say that we can make our independent policies and make independent decisions. That is very good, especially for people in eastern Germany."