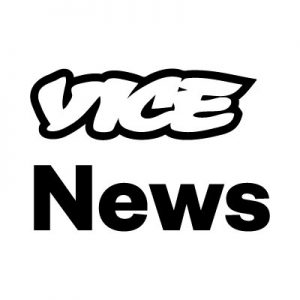 5: States are spying on teens' social media to prevent the next school shooting
Less than a month after the mass shooting at a high school in Santa Fe, Texas, left 10 people dead, Gov. Greg Abbott unveiled a new app that encourages students to report each other's suspicious behavior – online or offline – with just a few taps of a button.

The app is called iWatch, and tips can be submitted anonymously, which could be a screenshot of a Facebook post, a link to a blog post, or a photo of someone in real life. It recommends keeping "Location Services" turned on so authorities can accurately identify the location of the report. Users are also asked to rate the incident's level of suspiciousness, "Slightly Suspicious," "Moderately Suspicious," or "Highly Suspicious," and specify whether the subject of the report was attempting to conceal his or her behavior.
Vice News

4: Italy closes ports for two more Mediterranean rescue ships
After several exhausting days at sea, more than 600 people have arrived safely in Spain following Italy's refusal to allow a rescue ship to dock at its ports.

But while the sea ordeal of those on board the MV Aquarius charity rescue vessel might be over, more problems might lie ahead for others attempting to help those crossing the Mediterranean's rough waters.

Over the past few years, a fleet of mostly volunteer ships has been rescuing people undertaking dangerous journeys daily in their bid to reach Europe from North Africa's shores.

Aljazeera
3: DESPERATE ASYLUM SEEKERS ARE BEING TURNED AWAY BY U.S. BORDER AGENTS CLAIMING THERE'S "NO ROOM"
U.S. CUSTOMS AND Border Protection agents are systematically violating U.S. and international law by blocking immigrants at international ports of entry on the southern border from entering the country so they can claim asylum. Immigration civil rights advocates have been documenting this illegal behavior since late 2016, from Texas to California. It was sporadic then, and appears to have been based at least in part on CBP's difficulties with handling large numbers of people.

Even so, the practice of turning immigrants away has suddenly become routine, creating chilling scenes of immigrants and children camped out near the bridges, exposed to sun, wind, and rain, amid make-do bedding, scattered clothing, and trash. A few times a day, the immigrants walk to the middle of the bridges and ask to be admitted to the port of entry building on the U.S. side so that they can request asylum. They are almost always turned back.

The Intercept
2: Lawyer: Jeff Sessions' Attacks on Migrant Domestic Violence Survivors Drags U.S. Back to "Dark Ages"
On Monday, Attorney General Jeff Sessions announced that domestic and gang-related violence will generally no longer be grounds for asylum, a far-reaching shift that could affect thousands of people, particularly women from Central America fleeing gender-based violence. This decision reverses the Board of Immigration Appeals' grant of asylum to a Salvadoran domestic violence survivor known as A.B., who fled to the U.S. for her life after surviving 15 years of beatings, rape and death threats from her husband. In ruling against A.B., Sessions also overturned a groundbreaking precedent from 2014 in which the immigration appeals court affirmed that domestic violence survivors are deserving of protection. We speak with Karen Musalo, professor of law and the director of the Center for Gender and Refugee Studies at the University of California, Hastings College of the Law. She is of the attorneys representing Ms. A.B.

Democracy Now

1: Suicides raise alarm about UK's treatment of child refugees
At least three teenage refugees who arrived in Britain from the migrant camp in Calais have killed themselves in the past six months, raising questions about how the Home Office and local authorities handle profoundly vulnerable asylum-seeking children and young people in the UK.

Three young men from Eritrea, two of them aged 18 and one aged 19, have taken their own lives in London since last November. All of them fled conflict in Eritrea, travelling without their parents across Africa and Europe as young teenagers, and all spent time in the Calais migrant camp. A fourth young asylum seeker from Eritrea whose name and age has not been made public is also known to have killed himself last year.