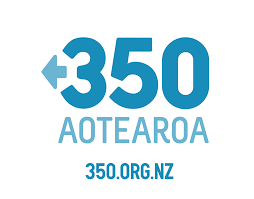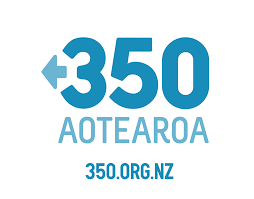 350 Aotearoa commends Minister of Conservation, Eugenie Sage, and Energy and Resources Minister, Megan Woods on their decision to decline the application to mine coal on the conservation land that is part of the proposed Te Kuha mine, saying the decision is "a win for people-power, and is completely necessary for the government to live up to its promise to New Zealanders to take action on climate change."
Today Minister of Conservation, Eugenie Sage announced that application for the part of Te Kuha Mine on conservation land, the 12 hectares that are part of the Mt Rochfort Conservation Park, has been declined.. This comes after after 350 Aotearoa, Coal Action Network Aotearoa and Forest and Bird, campaigned for strong opposition to the mine.
In March this year, 350 Aotearoa and Coal and Action Network Aotearoa delivered a petition to parliament calling on the Minister of Conservation and the Minister of Energy and Resources to deliver on their commitments to climate change and conservation and rule out the access for Te Kuha coal mine.
"This is a massive win for everyone around New Zealand who signed the petition. Now we need to focus on stopping the rest of the project from going ahead," said Niamh O'Flynn, executive director of 350 Aotearoa.
TDB Recommends NewzEngine.com
Last year the Buller District Council granted resource consent for Te Kuha mine, a 109 hectare opencast coal mine on the West Coast.
"We know that we can't allow any new fossil fuel projects anywhere on the planet. If allowed to proceed, the climate implications of Te Kuha mine will reach much further than the West Coast. This is an issue that impacts our whole nation, our neighbours in the Pacific, and our global commitments."

"Today's decision shows a commitment to New Zealand's long-term future and to our new reputation as climate leaders on the international stage. There is a need to create employment opportunities on the West Coast, and we encourage the government to address this and help the region create sustainable, safe, and long-term livelihoods, that don't come at the cost of the climate, or our endangered species."