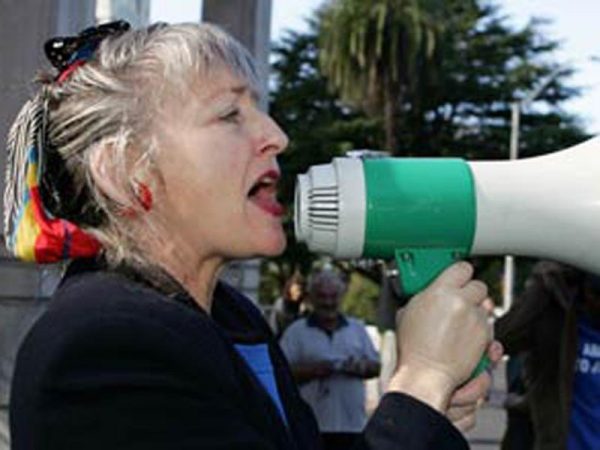 Very sad news for Auckland activist Penny Bright…
Penny Bright reveals cancer is 'inoperable', blames property battle

Penny Bright has been diagnosed with stage 3 ovarian cancer.

The Auckland activist says she received the news on Wednesday and that the disease is "incurable and inoperable".
…Penny is a fierce fighter and one who seldom tolerates fools, which is why I'm sure she and I have clashed from time to time, but I personally wish her the best and TDB extends all the kindness it can to her.
While we may not have always agreed with Penny, we always respected her tenacity, passion and sense of justice.
She is a one of a kind and this is a terrible blow to one of our most ardent social justice activists.
Kia kaha Penny