The almost spiritual connection thin skinned farmers have with their cows means nothing David Parker could have said about dairy polluting our water was ever going to be acceptable.
Farmers were so complacent having their Party run the country for them over 9 years they didn't acknowledge their pollution. They jumped on Key's plan to put all our cows in one Beijing paddock and heavily indebted themselves for dairy intensification and have blinded themselves to what their greed has left us.
It should not surprise any of us that almost half of National Party voters are still climate deniers…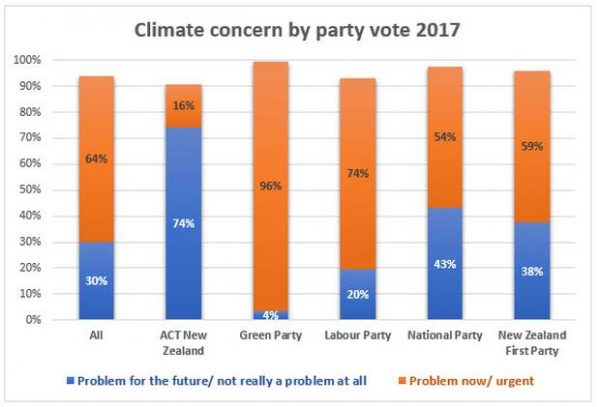 TDB Recommends NewzEngine.com
…Sacred cows run NZ politics and two legged sheep vote for it – meanwhile the climate melts…
…with synthetic milk and meat on the horizon, intensive farming is a sunset industry as much as the oil industry is. The reality is we need to be adapting our economy and culture far more radically and with far more speed than we are doing right now.
Farmers, their political representative and those profiting from the existing flawed models of capitalism will refuse to accept there is a problem even while they are drowning from the very climate change their refuse to acknowledge.
When it comes to climate change, the right in NZ are a geography lesson being run by flat earthers.