Fairfax threatened NZ they would gut local journalism if we didn't let them merge with NZME and they've lived up to that threat by closing down local papers and are now just repeating the editorial content they already have…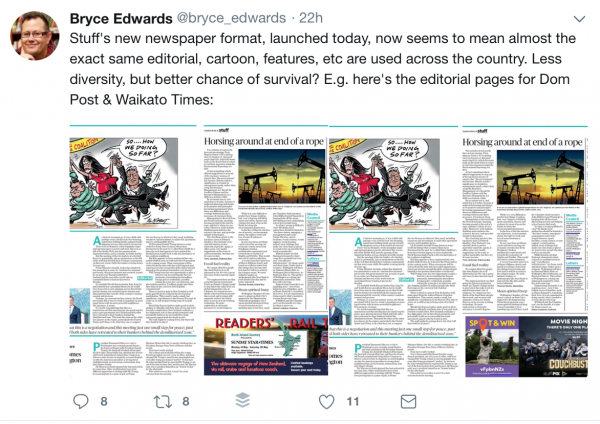 …this echo chamber effect of content is seen on the NZ Herald site every single day. Because of their deal with ZB, we are presented with a tsunami of right wing National Party cheerleaders. Soper, Hosking, Hawkesby and du Plessis-Allan get coverage because of this content sharing deal.
This means right wing opinion becomes the overwhelming narrative that drowns out anything and everything else.
The news in NZ really is rich people telling middle class people to blame poor people.