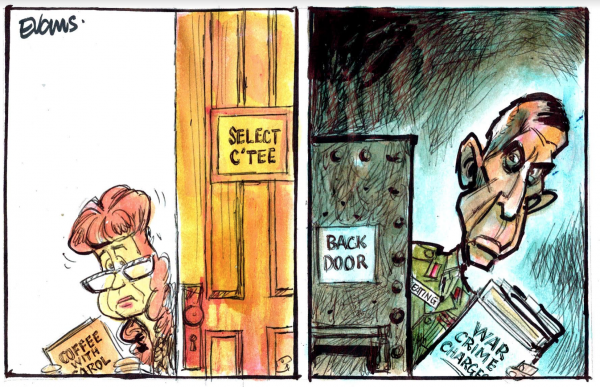 What can one actually say about the NZ mainstream media that hasn't already been spat upon them?
The man who allegedly oversaw a war crime cover up steps down and you would imagine that the NZ media would finally stop with their Clare Curran fetish and be forced to examine and question a war crimes the NZDF covered up.
You would think.
Insanely the media fetish for Clare Curran continues unabated, this time using a right wing blogger…
… so let's get this straight.
Hager and Stephenson publish a book just before the 2017 election making war crime allegations against the NZ SAS during a botched revenge attack. 21 Afghan civilians, many woman can children, are killed or wounded during the attack.
No 'terrorists' were found.
What makes this allegation even more compelling is that the Prime Minister at the time, John Key, personally signs off on the mission after the NZDF contact him to gain permission because the level of accountability to conduct this attack falls well outside their agreed role.
John Key personally sign off on the mission after only a 30minute phone conversation.
The NZDF at the time lie and mislead the public about the true level of carnage they cause.
Bill English refuses an inquiry based on lies.
This lie is exposed when the NZDF finally admit it last month and the NZ Herald catch them out.
The person who lied and misled the public and the media, Lieutenant General Tim Keating, is exposed as stepping down.
Media utterly ignore those war crimes, the NZDF lying about it and Lieutenant General Tim Keating stepping down to focus on Clare Curran and her fucking coffee dates.
This is insanity. Our fourth estate have completely failed us. The only way this war crime gets covered now is if it appears on Married At First Sight and admits cheating while going on a coffee date with Clare Curran.
Meanwhile this guy walks free…
…this guy walks free…
…this guy walks free…
…and this little girl we killed lies cold in the grave…