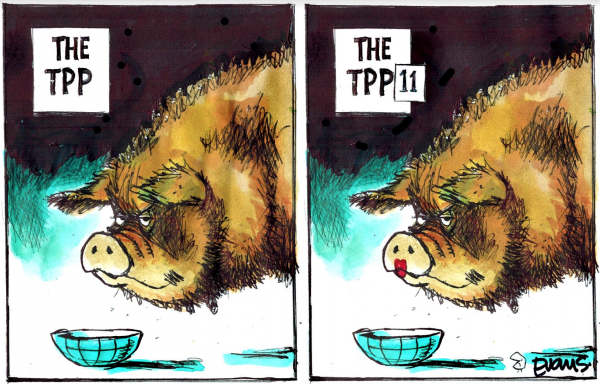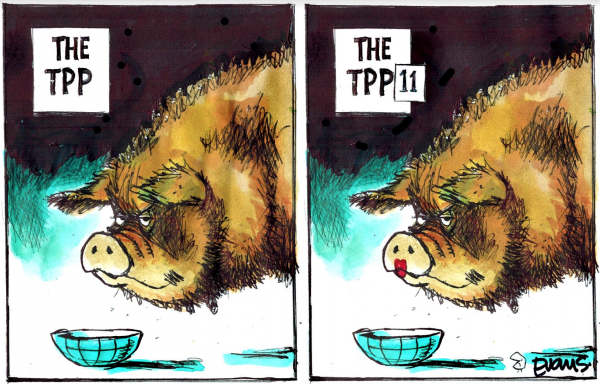 Dear Mayor & Councillors,
Christchurch City Council Urged To Protect Public Assets & Future Policy Options Before Government Signs TPPA On March 8th
Keep Our Assets Canterbury (KOA) is writing to you all to urge action to protect the city's assets from Trans Pacific Partnership Agreement predation and also to protect policy options for a future City Council.
The Government is putting in place legislation to allow it to ban foreign investment in residential housing before the TPPA is signed but local councils have not been advised to protect their assets or possible future policy options in the same way.
TDB Recommends NewzEngine.com
One thing you can do to protect those assets is to put Red Bus onto the Council's list of strategic assets (as you have recently done with both City Care and Enable). Red Bus remains the Council's only trading asset not afforded that measure of protection.
A future City Council, for example, may well wish to prioritise local businesses over foreign transnationals for the provision of Council facilities and services. In this case the Government could be sued under the insidious ISDS (Investor State Dispute Settlement) provisions of the TPPA. In turn the Government would pressure the Christchurch City Council to back down and sideline local democracy.
Such a scenario is one of many that could arise under the TPPA.
The TPPA is not a trade deal as such. Its main purpose is to prevent future Governments and local authorities from regulating in ways than reduce the profits of foreign corporations. In other words, it wants to lock in the gains made by transnational corporations over the last 30 years of neo-liberal economic policy.
The CCC must not allow future Councils to be hamstrung in this way.
The Council should establish policy to make it clear
• The current Council has no intention to sell any of its assets
• The Council preserves the right of future Councils to make democratic decisions about the provision of Council facilities and services, including the exclusion of foreign transnationals from the provision of such facilities and services.
We cannot make this appeal to the Council more specific because the text of the Government's secret agreement has not been released.
It's all very well for the Government to protect its own policy priorities with legislation but local bodies have been left in the dark.
All local bodies around New Zealand should be seeking urgent advice on ways to protect themselves from the TPPA due to be signed on 8 March.
Please refresh our memory as to the City Council's policy on the TPPA (a search of the Council Website for "TPPA policy" found nothing). This following extract is from a February 2016 Pressarticle:
"In August 2014, the Council passed a resolution to encourage the Government to conclude TPPA negotiations in a way that provided net positive benefits for Christchurch and New Zealand.
"The Council outlined 12 objectives it wanted to see the Agreement achieve, including not giving overseas investors or suppliers any greater rights than domestic investors or suppliers.
"The (Communities, Housing & Economic Development) Committee unanimously decided to have a public information workshop, where key experts would present the facts. After the workshop, the Council would then decide whether or not to oppose the agreement and declare itself a TPPA-free zone".
Was that public information workshop held? And what was the outcome in relation to the City Council's policy on the TPPA?
Best wishes,
Murray Horton
Convenor
Keep Our Assets Canterbury