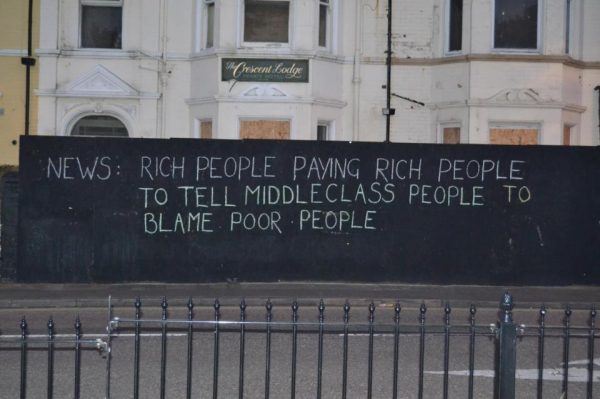 There are some amazing journalists at the NZ Herald who are fighting the good fight.
Then there aren't.
This falls into the aren't category.
The NZ Herald story on what happened to our prisoner rights blogger Arthur Taylor during a forced transfer is an appalling piece of 'journalism' by a 'journalist' who seems far more interested in sucking up to their official sources inside the system rather than speaking truth to that power.
Disgustingly, the 'journalist' who wrote this spends the entire first half of the story simply regurgitating the lies of the Corrections Department. It's not until the very last part of the story that the 'journalist' even mentions that Arthur was choked out during the forced transfer.
The sterilised language of the Corrections Department alleges that Taylor wilfully disobeyed an order while they moved him to another prison to help him live a life free of crime.
There is no actual explanation of what the fuck happened nor the context.
What actually happened is a goon squad forced their way into his cell, choked him out and then dragged his body out and transferred him to a new prison right in the middle of him taking Corrections to court!
This is a spiteful move by Corrections and a last chance for them to give Taylor the bash before he takes them to the Supreme Court.
In any other country that had some basic maturity, this story of Corrections choking out a Prisoner Rights activist while that prisoner is taking them to court would be the lead story.
In a country with a mainstream media that have spent decades making money out of demonising prisoners we get this bullshit from the NZ Herald.
It would be nice to see People Against Prisons Aotearoa championing this case, because their silence starts leading to the suspicion their focus is more on gender rights and not actual prisoner rights.
When the mainstream media scream against allegations that they are 'fake news', it's this type of 'journalism' that gives proof that they are.