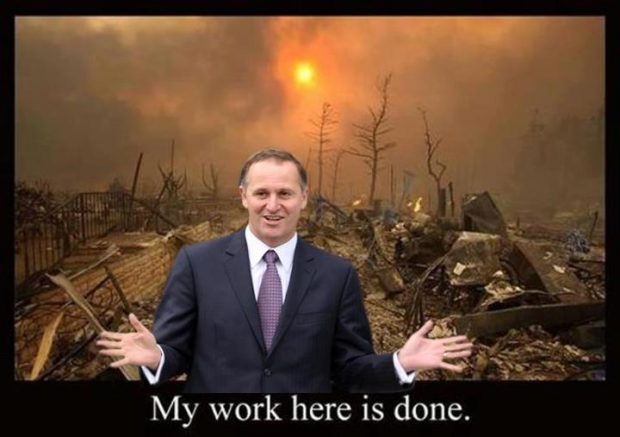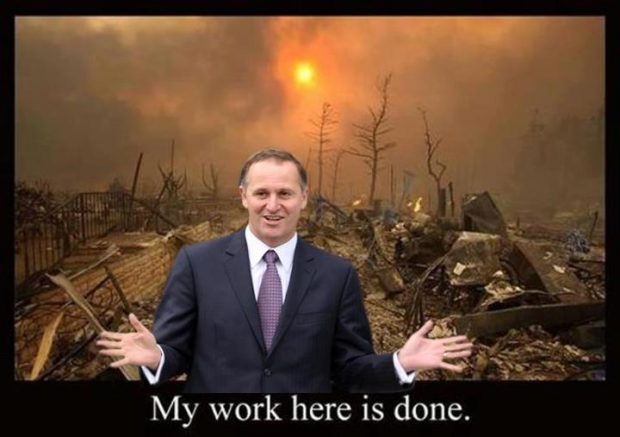 This is the reason why middle NZ ignored dirty politics, mass surveillance lies and grotesque underfunding of our social infrastructure…
Property makes Kiwis wealth surge to $1.5 trillion over last decade: Statistics NZ
The steep rise in property has driven New Zealanders' wealth up to $1.5 trillion in the past decade.

Figures released on Monday by Statistics NZ show the net worth of New Zealanders rose $136 billion to March 31, 2016.

That equals about $330,000 per person, but mainly reflects property ownership, Statistics NZ's national accounts senior manager Gary Dunnet says.

Net worth is the balance of what New Zealanders own over what they owe, and this is the biggest increase experienced in the last 10 years, he said.
…National's mass migration property speculative bubble meant the middle classes would vote National even if that meant National wanted to ban science at their local school in favour of creation theory.
The middle classes have been missing in the fight against National because they were made paper millionaires by them. That is why National are still recording over 44% in the polls and it won't change until the economy gets hit by the next economic meltdown.
The middle class aspiration to make money out of property has erased their egalitarian values and it changes the political landscape. The new Government have to adapt to this reality and promote policy that helps those who aren't property speculators because they won't ever vote for Labour.
In putting together Kiwibuild, the new Government should consider putting all Crown Landin Auckland on the table and crush the land bankers.