There are many things to blame white people for.
This.
This.
TDB Recommends NewzEngine.com
And this.
But one thing they don't tend to get blamed for is being welfare bludgers.
Hating beneficiaries and blaming them for being poor is one of the great cultural past times of NZ, it's up there with alcohol abuse, domestic violence and rugby, but we tend to hate brown beneficiaries, never white ones.
These cartoons by Al Nisbet worked because the bludgers were being sold to us in stereotypes we were happy to indulge. The recent racist spewing of hate against Pacific Islanders on social media over the League carried a familiar theme of Pacific Islander's being on the dole, but who exactly is taking the most welfare in NZ?
Well statistics NZ have answered that question for us…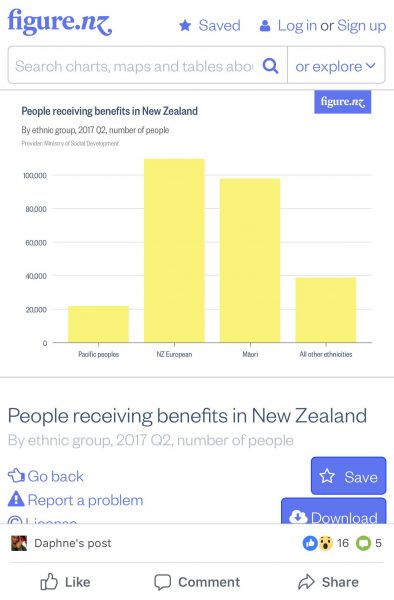 …that's right, white folk.
These stereotypes against Pacific and Māori  are allowed to live because no one bothers to challenge them.
Poverty impacts everyone and state aid is a necessity, not an enabler. The sooner white NZ starts understanding that bludger stereotypes undermine us all, the sooner we can start making real progress towards combating poverty.