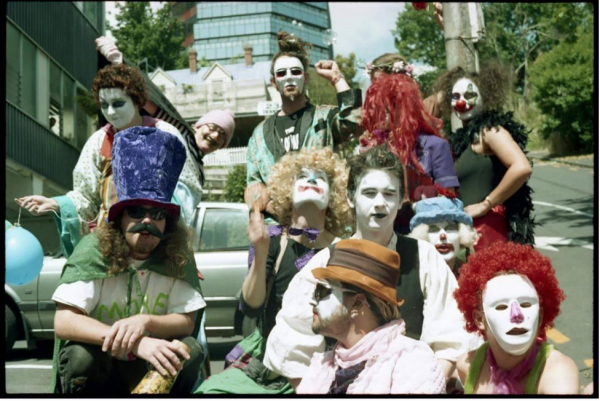 Metiria & Chris protesting CHOGM 1995
Yesterday I was so sad to hear Metiria resign.
Today I'm angry, as we all should be.
The hypocrisy, vindictiveness and viciousness of the far right was stunning if not surprising. They think they own the poor, that those on a benefit must account to them, and they cannot tolerate the poor retaining any dignity. And that is why they pounced so hard on Metiria.
She kept her dignity – she has it in spades. She started a conversation this country desperately needs to have. She put her daughter before herself back then, and now she has put her party before herself.
I know Metiria's story is true, because I was there.
Anyone who suffered through Ruth Richardson's mother of all budgets knows. The photo above shows us dressed as clowns to protest all the kerfuffle around the CHOGM talkfest in 1995.
Minutes later me, Metiria, Worik and Eddie were unfairly arrested (the charges were later dropped).
Meyt was first to be arrested, because the seasoned street performer in her stayed in character, which was a slow-moving ogre. I'm proud to call Metiria a friend, and know the next chapter in her life will be just as interesting and she'll continue to be an inspiration for many, including me.