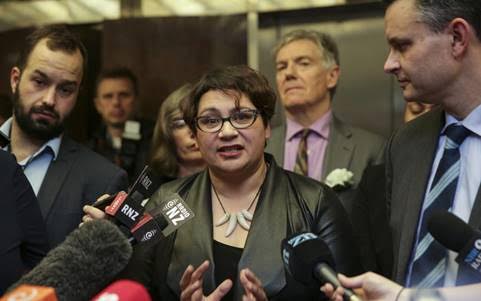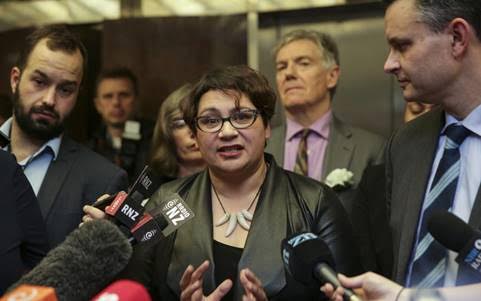 I really wonder what sort of advice is being given the leaders of the Labour Party and the Greens.
When Andrew Little raised the issue of his possible resignation in public, there was only one possible outcome – his resignation. Luckily that has proved fortuitous for the Labour Party because of the Jacinda effect, but it was simply stupid if he wanted to remain leader which is what he claimed to want to do.
When Metiria Turei decided to go public with the difficult choices she faced as a solo mother, it was a brave thing to do. It had the important and needed impact of highlighting the mistreatment many welfare beneficiaries face.
If it those decisions involved cheating the system to some extent then someone should have grilled her as to the extent of that cheating. There were already things in the public arena around Paula Bennet and where she lived and who with. An advisor worth their salt would have asked those challenging questions before they were asked in public.
Even when an acceptable narrative had been developed, the first thing that needed to be sorted before going public was repaying WINZ. It doesn't matter whether she thought it was right to lie in the first place or not.
To most people, if you are on the public payroll to the tune of $175,000 a year, you can afford to repay money obtained in the past by some form of deceit, justified or not. There is a strange, and unjustified, sense of entitlement to think otherwise.
As far as I'm aware to this day she has said she will only pay it back if WINZ ask for it. That is just arrogant and stupid.
Now the opportunity to shift the debate to how badly WINZ claimants have been treated is being lost.
I have estimated that the deliberate denial of access to people's entitlements to welfare when unemployed or ill is costing working class families a billion dollars a year.
Those who have seen the film "I, Daniel Blake" will know that this is a deliberate policy option by governments in the US, UK, Australia and NZ. There are practice techniques of abuse and humiliation that are easily recognizable.
It has been revealed that WINZ staff have target for benefit number reduction that can only be achieved by acting illegally. Victims of this policy have been driven to suicide.
The radical reduction began in the last few years of the last Labour-led government. It has been broadened and intensified by this government.
The Green's are right to raise this issue and challenge Labour on the issue. They deserve the perceived increase in support they seemed to get in the polls before the right-wing pundits in the media swung into action to discredit the bearer of the message.
It is a shame the message is getting lost. But the Greens have to bear some of the blame for that. There is no excuse for not seeing what was coming after the announcement and preparing for that with the obvious response that every cent would be repaid. Failure to do so is just stupid.