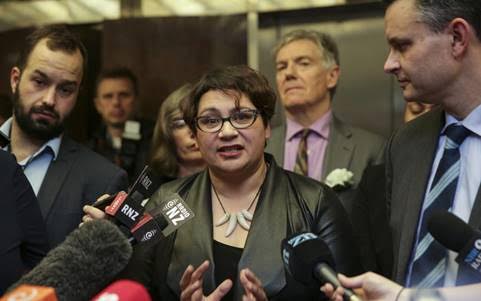 THE JACOBINS, along with "Madame Guillotine" and Robespierre's Reign of Terror, will forever be associated with political extremism. So, the mere suggestion that our very own Green Party might be entering its Jacobin Phase is unlikely to be well received – especially by the Greens!
The historical lessons of Jacobinism should not, however, be dismissed unheard. The rise and fall of the Jacobins is instructive to all pursuers of progressive change, precisely because it reveals the calamitous consequences of elevating revolutionary virtue above all other considerations.
The tragic irony of the Jacobins is that, in the beginning, they were the new French Constitution's most avid defenders – most particularly of its Declaration of the Rights of Man and of the Citizen. It is only as the French Revolution unfolded: each succeeding chapter bloodier and more terrifying than the last; that the Jacobins, its most eloquent, energetic and effective defenders, found themselves propelled relentlessly towards increasingly extreme measures. Believing themselves to be the only reliable champions of "Liberty, Equality, Fraternity", they found it easier and easier to brand all those who opposed them as counter-revolutionary agents of the ancien régime.
Initially, the eloquence of the Jacobin deputies [MPs] and the venom of their journalistic allies, was reserved for members of the more moderate factions within the National Assembly. But, as the French people's enemies, both internal and external, multiplied, the Jacobins' political paranoia worsened. The number of executions rose sharply, causing even the Jacobins' own followers' misgivings to grow. Undeterred, their leader, Maximillian Robespierre, intensified the Reign of Terror. The man the people of Paris called "The Incorruptible", sent former friends and comrades to the guillotine with the same cold resolve with which he dispatched members of the despised aristocracy.
To quote his own, memorable, advice to the Jacobin-controlled Committee of Public Safety: "the first maxim of your policy ought to be to lead the people by reason and the people's enemies by terror."
As the realisation eventually dawned on what remained of France's revolutionary leadership that if Robespierre was not stopped they would all be killed, the National Assembly was galvanised into action. Robespierre, himself, was declared an "enemy of the people" and laid open to Madame Guillotine's sibilant kiss.
Thus does History instruct us. That any political movement which abandons the reasonable pursuit of achievable objectives and embraces instead a regime dedicated to the imposition and enforcement of a universal and uncompromising "republic of virtue", may begin by executing its enemies, but it will end by making enemies of, and executing, its friends. Freedom can never be secured by coercion. Every revolutionary movement which tried has ended up devouring itself.
If the Greens have indeed entered their Jacobin phase, it is likely to be their last.