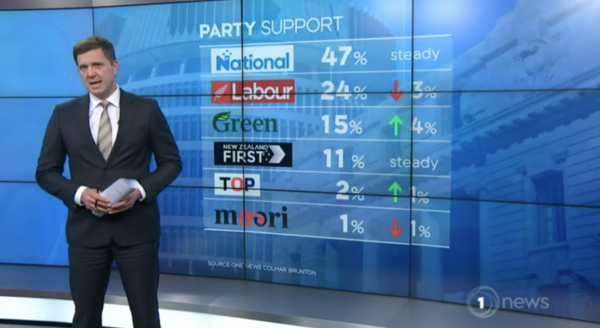 The 3 big take aways from the latest TVNZ Poll are
1: NZ First has been blunted and isn't taking votes away from Labour. If this massive transfer of voters away from Labour to NZ First because of Metiria's announcement was actually happening it would have shown up – it didn't.
2: 1 point of the Green rise came from the missing million, if they focus on expanding that they have the potential to be 15%+ on election day.
3: The importance of National's allies – Maori Party, United and ACT will be crucial for National to win without Winston. Watch for Wiariki, Ohariu and Epsom.
TDB Recommends NewzEngine.com