The media bias against Labour is truly extraordinary isn't it?
Only in NZ could a Poll showing National losing be sold as bad for Labour, look at the numbers…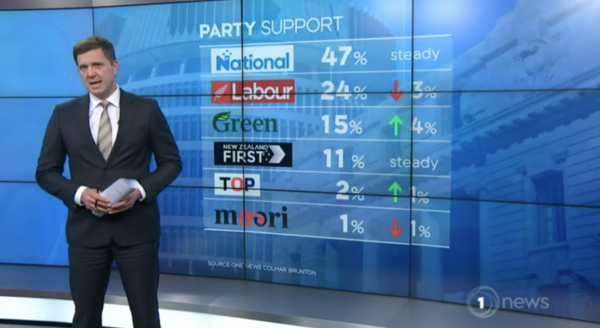 …sure Labour won't be happy, but in an MMP environment this Poll has National at 47% losing to a combined Labour-Green-NZ First Government.
TDB Recommends NewzEngine.com
With media this biased it's surprising that National aren't on 75% support.
Through mainstream media eyes, everything National does is wise and measured, everything Labour does is just evidence of mental illness on the behalf of every Labour MP.