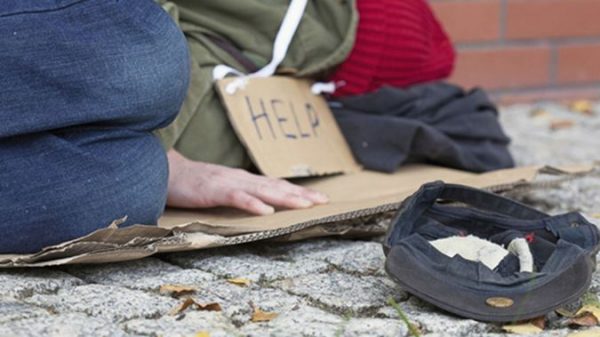 The death of a second homelessness man in South Auckland has triggered the local community to take to the streets to highlight homelessness.
"This is about making everyone aware of what's really happening on our streets and saying we will not allow one more homeless person to die," says Reverend Vaitu'ulala Ngahe.
Last Tuesday a homeless man was found dead outside the Manurewa Methodist Parish where Reverend Ngahe has been based for the last 7 years.
The Hīkoi for Hope, named after the Corner of Hope which is where the church is located (Alfriston & Great South Road) is being organised by a small group of community advocates.
"I'm angry and gutted that we have lost two lives in the last couple of weeks because they're homeless. My heart goes out to them and their families," says Debbie Munroe, co-ordinator of the Waka of Caring group.
Waka of Caring is a Manurewa based voluntary group that was set up 4 years ago to provide food, clothing, blankets and care packages to people in need.
"People are dying and getting sick because they are living on the streets or in their cars. We must act now," says Ms Munroe.
"The Hīkoi for Hope will help raise awareness but it will also appeal to the hearts and minds of the community."
"We know how cold and wet the weather is. We urgently need a building or a drop-in centre that the homeless can visit at night to keep safe, warm, dry and get a kai. I think of it as an all-night café," says Ms Munroe.
"We need long-term solutions, but we also need to do something right now if we want to prevent any more deaths," says Shane Taurima, a member of the Hīkoi organising group.
"Our role is to respond to the needs of our community and build a better future for our families and children," says Reverend Ngahe.
Other communities have expressed interest in running a Hīkoi at the same time.
The Hīkoi for Hope for the Homeless is open to all members of the community and will start at 12pm, Saturday 29 June in the Manurewa Methodist Church car-park.