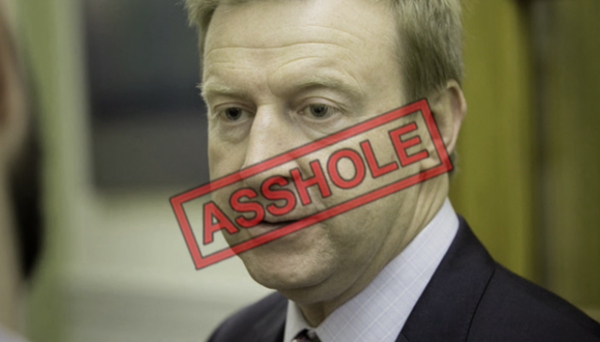 Mental health workforce shortage statistics published this week demonstrate a staffing deficit that will surprise no-one except Health Minister Jonathan Coleman. But what they don't show is the major culture change needed within that workforce that will also be needed to make a real difference to the effectiveness of this country's mental health system.
Yesterday, on my family's Facebook page in memory of our son, was placed the following comment, responding to the fourth story in as many months of a suiciding Palmerston North mental health patient:
"if someone is truly intent on ending their life they will succeed regardless of all the safety plans put in place".
Over the last 2 years, as we raised issues concerning suicide and mental health, we've received a small but steady stream of almost identical comments from people identifying as mental health sector workers, to the point where it seems likely that this attitude is part of the psychiatric and nursing training given to staff working in this field.
15 months ago, one particular such obnoxious comment was received from a Waikato DHB Henry Bennett Centre mental health nurse, telling us to 'get over' our son's death, suggesting it was inevitable. Wisely, the Director of the service at Waikato DHB instructed that person to apologise to us, and promised she would be educated. However, we are well aware, from the continuing comments like yesterday's, that the attitude is pervasive around the sector, and in some parts of the community.
My family is concerned that you would still have many of the current problems with poor/inadequate treatment, no matter how many mental health sector staff positions are filled – while such attitudes are widespread.
We know many mental health staff work hard, and try to do their best in difficult circumstances, but much of that good work is undone every time one of their colleagues admits defeat before they even start.
I'm not aware of any mental illness that is automatically a 100% death sentence – treatment (not necessarily chemical), empathy, proper care and support, involving of family, whanau and friends; these are all factors that can help a person mitigate the effect of mental illness, and in many cases recover from it.
Our son Nicky Stevens was diagnosed with acute schizophrenia, but for the majority of the time he 'carried' that diagnosis, he was communicative, involved, active, passionate and clearly collected a wide circle of friends. When his psychosis became severe, he needed people physically around him to keep an eye on him, and mainly just to talk with him. Being left alone caused the most problems, but we thought a secure ward, with 24/7 care, at the largest public hospital in the Southern Hemisphere could surely manage to keep enough of an eye on him to keep him from damage.
Nicky lived with this situation for some years, and we were aware of several other family members of friends who had got through the worst of their similar illness and were able to live productive and happy lives.
What we didn't take enough account of was a collection of mental health staff who effectively had attitudes like the ones expressed above, psychiatrists who thought (and probably still think) they knew better than his family and friends, and an incompetently-managed facility where 'public service' was not the kaupapa. Having our son involved in that particular part of the mental health service, under the 'care' of people who thought like this, was the worst thing that could have happened.
It angers us immensely whenever we hear this sort of comment, as we know that other people will die, or be damaged, as a result of this attitude, that culture, in our mental health services.
That is one major reason why we know that more staffing alone will not be enough, and we therefore support the call for a full-scale, independent review of mental health services, where the culture and ethos of these services can be exposed, dissected and re-assembled into something that supports our communities and meets the needs of the hundreds of thousands suffering from mental illness.
Dave Macpherson is TDB's mental health blogger. He became a Waikato DHB member after his son died from mental health incompetence.