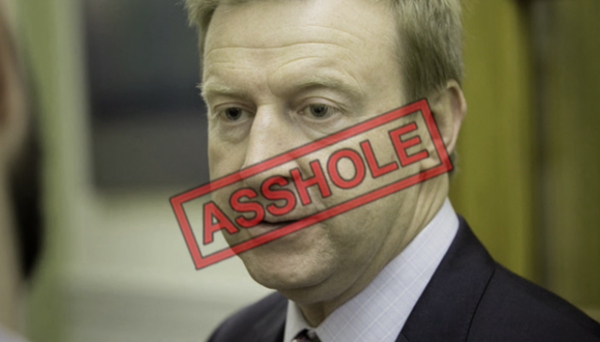 I know I've said it before, but the issue of our failed mental health system IS very definitely becoming an election issue, despite the best intentions of Health Minister Coleman who, in an attempt to prove he's pulled his head out of the sand or wherever else it was stuck, has put out more media releases announcing minor dollops of dough to mental health in the last 4 months than I've had hot breakfasts.
In a week that saw another raft of terrible statistics and a couple of the sort of mental health horror stories we've come to expect on a weekly basis, TVNZ conducted a poll that showed – unsurprisingly to us – that 77% of respondents thought there needed to be an urgent review of the mental health system. PM English put himself squarely in the camp of the 16% who saw no need for an enquiry by dismissing the idea, and Coleman, like the baby brother of an older sibling went around yelling 'me too, me too'. The other major issue was, predictably, affordable housing.
Then Labour, who have been slow on the issue, but still a damn sight faster than any of the others, announced an Andrew Little election meeting specifically on mental health, to be held in Christchurch on the evening of 21st June. I daresay they could hold a well-attended meeting on this subject in any centre in the country, but I guess they're still feeling their way, as I doubt all the traditionalists in the party are yet ready to campaign around such an 'edgy' issue.
Early last week UNICEF issued a report into the condition of children and young people in each of the 47 OECD countries which, apart from showing we had a growing child poverty issue, showed New Zealand had THE WORST teenage suicide statistics of any country (by far). Given the fact that UNICEF figures were up to 4 years out of date, and that the suicide rate has climbed since then, it's a safe call to say things are now worse in that space than they were in 2013. I was amused to see the handful of Nat supporters on our Facebook page squealing like stuck pigs about UNICEF (after the report came out, of course) – sounding like Trump clones off to an 'alternate news' rally in the deepest Ozark mountains.
TVNZ's Sunday programme showed a well-constructed documentary on Sunday evening discussing how a Northland woman was stabbed by her schizophrenic son, literally within minutes of the local DHB's 'crisis' team refusing to take him in for care because he was 'not sick enough', leaving the family and the police to pick up the pieces. Police are now handling 40-59,000 mental health-related callouts annually (depending on who's figures you access), and have become a de facto mental health agency – without training or funding.
Someone on the documentary described the police as now being 'the ambulance at the bottom of the cliff' – but they are increasingly becoming the 'hearse' at the bottom of the mental health cliff.
The same day a report came out of Palmerston North of the death of a local man only three hours after the Hospital there discharged him as being not sick enough to be cared for in the mental health unit, even though the man's family had pleaded with the Hospital to admit the man for his own safety.
This week I've been personally handling a similar case, where the DHB psychiatrist is trying to ensure that a family-arranged inpatient treatment programme for an unwell young man does not happen because she regards him as not being sick enough. We are intervening and helping the family to try and prevent another disaster.
In each case, mental health authorities – who it seems to me are trained to be arrogant, dismissive, and to act as though they are the only ones with any worthwhile opinions – have ignored pleas by family who know the victims well and can see, and do report, that things are turning pear-shaped for the people who are unwell.
So expect to see more election campaigning on the issue of mental health – in fact you can join it!
Dave Macpherson is TDB's mental health blogger. He became a Waikato DHB member after his son died from mental health incompetence.