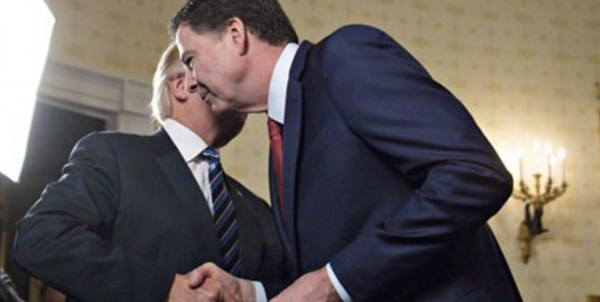 I got up at 2am to watch the Comey testimony.
As someone who despises Trump and wants to see the end of this lunatic I was hopeful Comey's testimony might be able to lead to the impeachment of Trump, but having watched all 2 hours of his testimony, it doesn't seem like Trump breached any threshold that would see him successfully impeached for obstruction of justice.
That's not to say that Trump's one on one dinner with Comey wasn't weird, or asking everyone to leave the room so Comey was alone with Trump wasn't weird – it all was, but Trump is weird himself and it's difficult to divide the weird from the illegal and the corrupt.
It's a bit like Jared Kushner's attempt to set up back channel communication links with the Russians. In a post-Snowden world, the Alt-Right see the US Deep State as more dangerous to them than Russia, so trying to set up communication channels that aren't exploitable is actually the kind of stupid reasoning that would justify that.
Trump's mix of corrupt capitalism, brittle ego and aggressive neurotic defensiveness makes trying to derive motive from his behaviour extremely difficult, and I think while Comey's testimony is completely true and factual, the crazy shit that floats through the President's mind which he can use to defend his comments makes impeaching him successfully an extremely unlikely event.