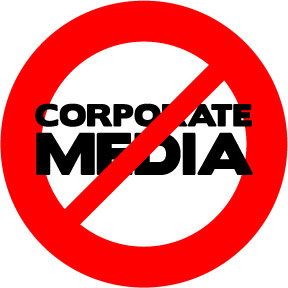 This week New Zealand Commerce Commission released its final decision to refuse the proposed merger of two of the countries biggest newspaper networks: NZME and Fairfax.
This is a decision worth celebrating, as the proposed merger would have seriously weakened an already diluted quality of news and diversity of voices in New Zealand media.
The commission, in their deliberations, correctly recognized that the merger would allow a single entity to have unprecedented control over the direction of news and political agenda in New Zealand, causing serious harm to the health of our democracy.
Although the Commission did not publish the details of the submission they received from NZME and Fairfax, they did say that, following the commission's draft determination, NZME and Fairfax had substantially altered their analysis of the sate of the market without the merger. No wonder the commission thought the scenarios presented by NZME/Fairfax were not "likely outcomes".
The commission accepted that the merger could extend the lifespan of some newspapers and could bring financial savings of up to $200 million over five years, but they disagreed that these benefits outweighed the harm that would occur if the merger was to proceed.
Here is what the Commission Chairman Dr Mark Berry had to say:
<blockquote>
"The merged entity would have direct control of the largest network of journalists in the country, employing more editorial staff than the next three largest mainstream media organisations combined. Its news media business would include nearly 90% of the daily newspaper circulation in New Zealand and a majority of traffic to online sources of New Zealand news. Including its radio network, the merged entity would have a monthly reach of 3.7 million New Zealanders."
</blockquote>
The Commission correctly recognised it could not simply rely on promises made by NZME and Fairfax to maintain plurality and quality. This is true because these newspaper networks are primarily profit-driven companies, and therefore slaves to financial realities of the market in which they operate.
The Commerce Commission got it totally right by refusing to put financial profit before the health of New Zealand democracy. Now, more than ever, we need our media outlets to recognise that they need to regain the trust of their readers by engaging us with quality news that matter. A good start would be to recognise that their newsrooms are a sea of white that does not represent the wider society. They also need to ditch click-bait journalism, to value experienced journalists and to retain young talented journalists by paying them more than meagre wages.
– Donna Miles-Mojab