Q+A and The Nation return for 2017 this month, so the line up of political news shows on TV amounts to a dozen shows in an Election Year.
How fucking depressing.
TDB is still trying to start a weekly live streamed panel show for the election – details soonish.
So here's the 12 NZ mainstream media news shows ranked from worst to best
TDB Recommends NewzEngine.com
12: TVNZ Breakfast – TVNZ – 6am weekdays
It's just such a hot mess. They laugh at each other all the time, like it's an adult christian What Now show for 30 year old virgins. It's as much fun as slamming your hand in the door repeatedly. I just have no idea who this show is supposed to appeal to? Drunk children? Elderly pets? The incredibly lonely? It has no insight, no intellectual depth, no focus.
It's a void.
Hillary's great during a National Emergency, but hoping for a earthquakes and tsunami just to see a good show seems churlish.
Hillary and Jack and incredible talents and watching them not use those talents every morning is just too depressing to watch.
11: Seven Sharp – TVNZ – 7pm weekdays
In terms of the ethos of the Fourth Estate, Seven Sharp deserves to be on a constant loop in hell.
This bastardisation of current affairs represents a hate crime against public broadcasting, it is the antithesis of holding the powerful to account because one of the powerful is doing all the holding.
Mike Hosking is Mr Establishment and expecting The Man to police The Man is as unlikely as Donald Trump winning the Nobel Prize in Science.
The preppy co-host is demeaning.
This was their big story a couple of weeks ago…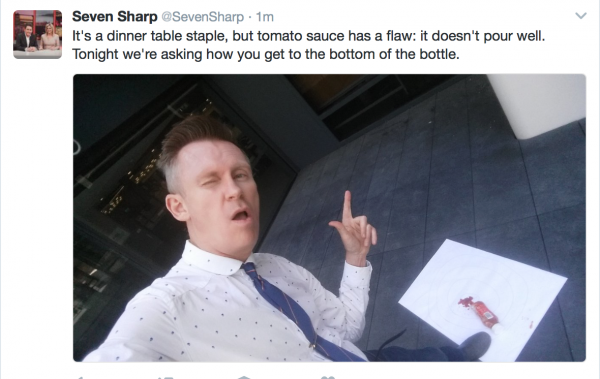 …Seven Sharp represent everything that is wrong with public broadcasting.
10: The Project – Three – 7pm weekdays
Is this even still on? The ratings have plummeted, it is starting to sound frantic on screen, they have utterly missed the point that people in NZ watch News in an election year to actually be informed of what's going on. We still have one of the highest participation rates in the Western world, yet TV3 think 7 Days style jokes and lots of pace will somehow be enough.
They are aiming for The Edge radio audience without appreciating that age group barley look at TV.
They are appealing to a Millennial age group who don't use their technology platform while alienating all those Gen Y, Gen X and Boomer audience who still do.
It is difficult seeing this survive to the election. They zigged when they should have zagged. Ratings will continue to plunge, there will be a panicked reshuffle of things, it will continue to tank, and then they will sack everyone and re-launch it in time for the Election as the Paul Henry Show at 7pm.
9: The AM Show – Three – 6am weekdays
I honestly haven't watched Duncan or heard him for quiet a while, so was really surprised by how awful he is on screen with The AM Show.
He asks dumb questions, makes dumb comments, and always has the strain of being on his best behaviour lest his boorish-ness accidentally farts out his mouth. He's like constipation, in that watching him is mildly irritating and discomforting at the same time.
That said, he's a billion times better than TVNZ Breakfast.
The Sportsboofhead needs to shut up a lot more. Like a lot more.
Poor old Amanda Gillies, she's an actual journalist and doesn't deserve this.
Watching Lisa Owen forced to sit in on their political panel debate was funny last week. The obvious distaste she has for Duncan's stupid questions was the highlight of the season so far.
8: The Nation – Three – 9am Saturday
If you like your politics as a blood sport, The Nation is the place. Paddy Gower, like a homicidal chipmunk on meth with a machine gun, mauls idiot politicians dumb enough to turn up on this poorly watched politics geek show.
The panel is still the same list of commentators Tim Watkin left them with which makes most of the debate look and sound stale because we've all heard those opinions a million times.
They got a million from NZ on Air for this. It's so depressing.
7: Marae – TVNZ – 10am Saturday
Banished to a time slot so that it can be ignored, TVNZs Marae is still a bloody good show. Plenty of new blood and proven talent, this election will be decided in part by where the Maori Electorates go, which makes a show like Marae crucial viewing this year if you want an idea of how the Maori electorates will vote come September.
6: Prime News – Prime – 5.30pm weekdays
Under a deal between TV3 and Prime, TV 3 produce this and it's pretty much just TV3 Newshub but done 30 minutes earlier without all the big NewsHub names. Normally this wouldn't mean much, but NewsHub at 6 is such a bloody good news show, their Prime TV wrap around knock-off is better than most everyone else.
Prime and Sky are really missing an opportunity with local News programmes, it's odd they don't see the potential in an election year.
5: Te Kaea – Maori TV – 10.30pm weekdays
Maori TVs main news show. Piripi Taylor, Rahia Timutimu seems wasted so late at night, but it is one of those treasure trove shows that cover news no one else does. Thankfully they have sub-titles for those of us not fluent in Te Reo, it's diversity of perspectives and stories is real flax-root journalism at its best. You will see issues covered and debated on Te Kaea that you won't see anywhere else.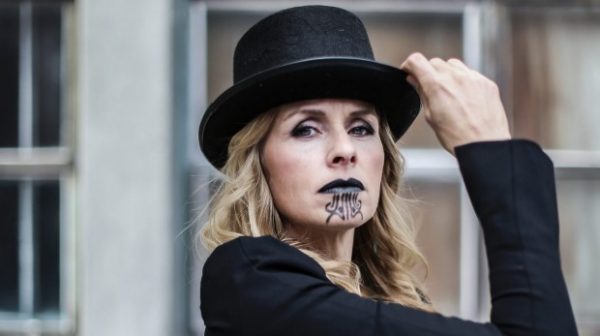 4: The Hui – Three – 9.30am Sunday
Last year we gave The Hui the best current affairs Award in 2016. This incredible team of journalists continues to create the best quality public broadcasting. Why they are dumped off into nowhere land on a Sunday morning is an insult to the work they create and the audience who want to watch it. Why this team hasn't been borough into save 7pm is beyond us all here at TDB. They made the best current affairs on TV last year and I hope they can maintain that sharpness of critique in an election year.
3: 1 News at 6pm – TVNZ – 6pm weekdays
Despite all that I will say and complain about TVNZ Breakfast, the total truth is that their flagship 1 News at 6pm is still the majestic grande old dame of NZ TV news. It's not the hosts who make this show a daily must watch, it's the array of some of the best journalists NZ has to offer working their trade. Andrea Vance, Katie Bradford, the brilliant Barbara Dreaver, Alison Pugh, Yvonne Tahana, Rebecca Wright, Paul Hobbs, Nicole Bremner, Melissa Stokes, Jenny-May Clarkson, Helen Castles and Jessica Mutch are all some of the best journalists NZ has, and they make this TV news show one of the best in the game.
If only they could stop the inane banter chatter crap between the hosts, it's demeaning to them and the viewers.
2: Q+A – TVNZ – 9am Sunday
Jessica Much, the super talented Corin Dann and Greg Boyd (who was mercifully released from the hell of Seven Sharp) have managed to make Q+A the best panel political show in the game. There is a depth of panelists and breadth of opinion that seems to make The Nation look parochial in comparison. Dann asks questions very straight and then always follows up with a hammer punch of well researched questions. It has none of the splatter of a Gower interview, but you get far more actual information out of the interview. Their panels are the best in the business.
1: Newshub on Three – 6pm weekdays
Somehow, amongst all the wreckage and destruction of the news department at three with the bastardisation of The Project, The AM Show and their lacklustre The Nation, someone has decided to do some actual journalism at 6pm on Three.
They have managed more scoops and breaking news stories than the others and they are constantly coming up with new and clever insights.
The high standard of journalism each story manages is in part I am sure to Mike McRoberts. Mike is unique within the newsreader family in that he was a journalist first. Mike's journalistic sensibilities seem to have shaped their news style and who ever is providing the behind the scenes leadership should be congratulated.
NewsHub on Three have become the last news show worth watching on Three and they are perfectly placed to do some excellent coverage of the election.