Protests: Trump's presidency has been synonymous with protests.
Day one, January 20, protests in Washington lead to 217 arrests.
Day two, January 21, 4 million people attend Women's March worldwide, including 500,000 in Washington.
January 24, after Trump signs executive orders reversing Obama's halt on oil pipelines at Dakoka Access (Standing Rock tribal land) and Keystone XL, protestors says it's a bad move and vow to stay and defend the land.
January 28, massive protests erupt in airports around the US as Muslims are detained due to the executive order imposing a 90 day ban on people from Iraq, Iran, Syria, Libya, Yemen, Somalia and Sudan entering America.
Scientists are currently organising a march on Washington. Their twitter account has 241000 followers.
Refugees: Trump suspended the US refugee admission programme for 120 days.
Syrian admissions indefinitely blocked.
Immigrants and visa holders from Iraq, Iran, Syria, Libya, Yemen, Somalia and Sudan blocked for 90 days (this includes green card holders and permanent US residents, so if they leave they can't come back except on a case-by-case basis. Predominantly Muslim countries with which Trump has business ties are excluded, for example Saudi Arabia, from which 15 of the 19 9/11 terrorists originated.
American Civil Liberties Union (ACLU) files a case against the executive order, which is halted by US District Judge Ann Donnelly in New York. Detainees cannot be deported, but they are not required to be released either. 200 people worldwide are detained and protests erupt at airports all over America.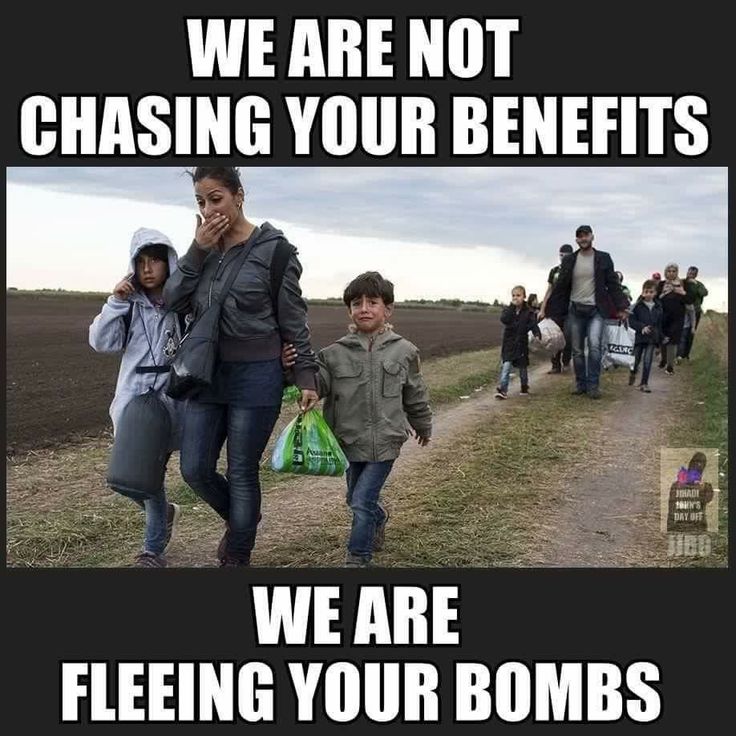 Immigration/Deportation: No release into the US for court dates for those crossing the border (known as catch and release), either deportation or detention instead.
Expansion of Obama's deportation for those foreigners who have committed crimes to those who have been charged with a crime (which could include driving offences).
Funding for more immigration and enforcement officers, more removal operations.
Reinstating Secure Community Programme, 'automatically checked immigration databases to identify people checked into local jails, then allowed ICE agents to ask local officials to hand over any immigrant they wanted to deport." Said Dara Lind.
The Wall: Campaign promise to build a wall on the border of US and Mexico starts. Homeland Security to begin construction, currently to the extent it can be paid for with existing funds.
Abortion: Global Gag Rule reinstated and expanded. This blocks funding to family planning organisations around the world that 'either provide abortion or discuss abortion services with their clients" said Emily Crockett, the expansion has all global health organisations affected by the funding cuts, not just family planning. All organisations must pledge to deny their clients information regarding abortions, or lose all American funding.

The Doomsday Clock: The Bulletin of the Atomic Scientists (including Stephen Hawking) move the doomsday clock 30 seconds forward from 3 minutes, to 2 and a half minutes to midnight, the closest it has been since 1953 when the hydrogen bomb was first tested. They cite Donald Trump as a direct cause with his attack on sources of information and 'often reckless ways to address the twin threats of nuclear weapons and climate change," said Rachel Bronson, the executive director and publisher of Bulletin of the Atomic Scientists.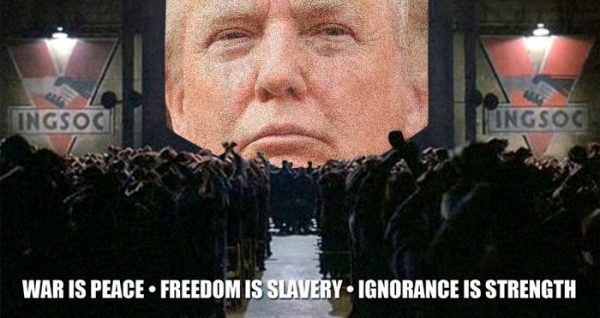 Trade: TPPA is over. Trump has withdrawn the US from the 12 nation deal.
Staff Appointed: There has been some controversy over staff appointed by Trump.
Steve Bannon: senior advisor and strategist in the Whitehouse who Jonathan Greenblatt of the Anti-Defamation league describes in an official ADL tweet, as '…the man who presided over the premier website of the 'alt-right' – a loose-knit group of white nationalists and unabashed anti-Semites…'
Rex W. Tillerson: Secretary of State. CEO of ExxonMobile, ties to Vladimir Putin (presented with the Russian Order of Friendship).
Betsey DeVos: Secretary of Education. Little political experience a, Republican activist and billionaire she has education companies that will be affected by her decisions and is the first to hold the position without reaching an agreement with the government's ethics office. She has never held elected office, attended or taught at a public school.
Steven Mnuchin: Secretary of Treasury. Former Goldman Sachs banker. He bought a bank whose behaviour was described by a New York judge as "harsh, repugnant, shocking and repulsive" as it foreclosed on mortgages, one behind by a typographical error of 27 cents. Clients claimed they were advised to let payments lapse to qualify for financial aid, but instead the bank foreclosed. Sued over Madoff fraud profit. Also sued by Donald Trump.
Ben Carson: Secretary of Housing. Trump tweeted about him 7 November 2015. With Ben Carson wanting to hit his mother on head with a hammer, stab a friend and Pyramids built for grain storage – don't people get it? In his own book Carson described his anger as pathological, which Trump compared at a rally to child molestation, saying there's no cure for it.
Submitted Nominations to the US Senate: Now confirmed are Defence Secretary James Mattis, Homeland Security Secretary John Kelly, and signed a waiver for Mattis.
Government Hiring Freeze: Affects all federal government except military, national security and public safety positions.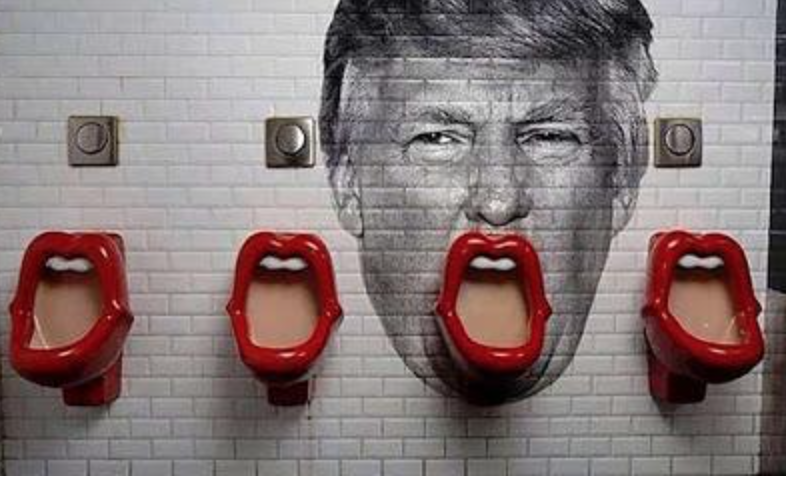 Government Regulatory Freeze: No new regulations should move forward until new administration appointees or staffers approve them. Examples include: aircraft fuselage inspection, ending sanctions against Myanmar and giving military spouses an advantage in federal hiring.
Public Communication Freeze: The new administration has put a freeze on public communications like news releases and social media posts. The National Park Service account which tweeted a picture of Trump's and Obama's inauguration crowd side by side and tweeted climate change facts has been gagged. They started an alternative twitter Badlands account under the name @AltNatParkSer to continue to provide information on climate change. While they hadn't yet had any specific information removed from their site, NASA followed suit with @RogueNASA which directly addresses issues of clean air and water and criticises Trumps immigration policies, calling refugees 'victims of war' (Rogue NASA@RogueNASA)
Housing Policy: The roll back of a last minute Obama rate cut on mortgage insurance for many first home buyers.
Health Care: Anti-Obamacare order that is confusing at best.
Trump issues an executive order telling agencies to waive or grant exemptions from Obamacare fees and regulations "to the maximum extent permitted by law." This is subject to interpretation.
Administration cancels advertisements urging people to sign up for Obamacare. (Politico).
Ordered executive branch agencies to begin preparing for a repeal of the Affordable Care Act. Harvard doctors Dr. David Himmilstein and Dr Steffie Woolhandler, who study death rates caused by changes in insurance, state that even by conservative estimates 43956 deaths a year will be caused by the repeal.
Environment: Mostly symbolic so far.
Trump signalled support of the Dakota Access Pipeline, critics argue this endangers a reservation's water supply and sacred sites. Still needs environmental impact review from Army Corp of Engineers.
Encouraged TransCanada to resubmit its application to build the Keystone XL Pipeline the Obama administration rejected, and Trump pledged quick action on application.
Climate change information removed from Whitehouse website.
Alarming Beliefs: The administration is spinning lies as 'Alternative facts.'
Trump is stating outright that he had more people at his inauguration than Obama, despite the evidence by people there, professional crowd counters and pictures of the event which show his numbers were at about a third that of Obama. His administration is backing this up stating that Trump's numbers being higher is an 'alternative fact.'
A day later still obsessed by the idea that people don't think he's as popular as Obama, Trump used a speech to the CIA, in front of the wall of fallen heroes to rail against those who thought there weren't as many people at his inauguration as Obamas and how the media has started a war with him. He says they should have kept the oil in Iraq and they may have a chance to do so again. The CIA, angered at the content and tone of his speech told news outlets that the first three rows of those clapping and cheering at the speech were Trump's paid supporters.
Thursday 26, January Trump said he 'absolutely feels' that torture works and pledged to 'fight fire with fire' to fight terrorism.
Dismisses NATO as obsolete.
Dismisses climate change
Meeting with World Leaders:
Mexico's president Enrique Peña Nieto cancelled his visit to see Trump after the announcement that the wall build will commence.
British Prime Minister Theresa May met with Trump on Friday 27, January. She is stressing the overriding importance of the special relationship between the US and the UK.
A British BBC News reporter Laura Kuenssberg asked "Mr President, you've said before that torture works; you've praised Russia; you've said you want to ban some Muslims from coming to America; you've suggested there should be punishment for abortion. For many people in Britain those sound like alarming beliefs. What do you say to our viewers at home who are worried about you becoming leader of the free world?" Trump looked over at May and replied, "This was your choice of a question? There goes that relationship."
Has excellent relationship with Vladamir Putin, they talk on the phone for an hour Saturday January 28, 2017.
The Resistance: When all climate change information disappeared off the Whitehouse website on day one of Trump's presidency, scientists spoke out, eventually starting a rebellion called "The Rebel Alliance."
The National Park Service director Michael Reynolds was called personally by Trump to send more photos of his inauguration to prove the media wrong when they reported Obama's inauguration had larger crowds. Unable to show better crowds than were actually there an unpresidented quashing of facts started.
The EPA was ordered to take down its website's climate change page (which didn't happen due to backlash).
Resistance was led by scientists starting rogue twitter accounts when it became clear official information would be in the form of 'Altfacts' Also known as fallacies, The National Park Service and Nasa created accounts to give real, truthful information about such things as climate change. Dozens of rogue accounts followed including those claiming to be from the US Forrest Service, the Environmental Protection Agency, Department of State, Agriculture and Health and Human Services Departments.
Kaite Mack@AstroKatie the popular astrophysicist tweeted 'If you're someone w prominence & power in the US, take a moment & ask if you want the word "collaborator" next to your name in history books." She shows a graph of fatalities that show "You're 34 times more likely to be killed by lawnmowers than by foreign Islamic terrorists."
George Takei (Sulu from Star Trek) has spoken out against Internment Camps, particularly using for Muslims the model of Japanese Internment Camps during World War 2, where he himself was forcibly taken with his family by gunpoint. "Let us all be clear: "National security" must never again be permitted to justify wholesale denial of constitutional rights and protections. If it is freedom and our way of life that we fight for, our first obligation is to ensure that our own government adheres to those principles. Without that we are no better than our enemies, " he has written.
WhistleBlower@WhitehouseLeaks gave out information on twitter on the current mood in the Whitehouse where he reported a President who was clueless and childish and self-aggrandising. He tweeted about Trump wanted to send the National Guard into Chicago because the murder rate was high, and a demoralised staff in fear of what would happen next. Stating that "@SpeakerRyan had to talk Priebus out of resigning. Priebus is singlehandedly holding the west wing together." He tweets that Trump walks "from meeting to meeting with his head down looking at his phone. He won't let us have it." And saying in another tweet "Funny thing is, @realDonaldTrump doesn't give a crap about abortion. His words, "It doesn't effect [sic] me, so why should I care if it exists?"" His account ceased tweeting, and all of the tweets disappeared, but not before they were screen grabbed by MC Rantz Hoseley@MysteryCr8tive. The account is up and running again as White House Leaks@WhitehouseLeak.
#ResistTrump #Resistance become popular along with #NotMyPresident, #MuslimBan and #Resist
People all around the world are following this presidency closely. With the star so unpredictable, and the stakes so high, it's shaping up to be quite a show.
Sources
Anonymous, WhistleBlower@WhitehouseLeaks (2017, January 20). Account deleted.
Bee, S., Black, A.N., Cassels, P., Erhardt, M., Grossman, J., Miller, J., Taub, M., Reich, J., Drysdale, E., (Writers) and Pennolino, Paul (Director) (2016, Episode 37). Full Frontal.
Blair, Olivia (2016, November 19) George Takei warns of using Japanese internment camps as precedent for Muslim registration system. Retrieved from www.independent.co.uk
Brano, David and Bensahel, Nora (2016, November 29) A moral guide to serving in the Trump administration. Retrieved from https://warontherocks.com
Cartwright, Zach (2017, January 23). Harvard doctors just revealed how many people will die from repealing Obamacare. Retrieved from www.usuncut.com
Chan, Melissa (2017, January 26). Here's everything Donald Trump has done so far as president. Retrieved from www.time.com
Demko, P., (2017, January 26). Trump Whitehouse abruptly halts Obamacare ads. Retrieved from www.politico.com
Deruy, Emily (2017, January 19). What makes Betsey DeVos such an unusual nominee for Education Secretary. Retrieved from www.theatlantic.com
Ernst, J., (2017, January 28). Trump talks to Putin, other world leaders about security threats. Retrieved from www.reuters.com
Fleury, M., (2016, November 30) 5 things you need to know about Steve Mnuchin. Retrieved from www.bbc.com
Friedersdorf, C., (2017, January 24). How Trump's speech to the CIA endangered America. Retrieved from www.theatlantic.com
Foster, A., (2017, January 17) Donald Trump's first week in office: What the new US President has done so far. Retrieved from www.express.co.uk
Greenblatt, J., (2016, November 13) Tweet. Retrieved from https://twitter.com/JGreenblattADL/status/797984801248673792
Hoseley, M.C.R., (2017, January 26) @MysteryCr8tve. Retreived from www.twitter.com
Mack, K., (2017, January 29). @AstroKatie.Retrieved from www.twitter.com
MacNeal, Caitlin (2015, November 13) Donald Trump compares Ben Carson to a child molester. Retrieved from www.talkingpointsmemo.com
Parker, Laura and Welch, Craig (2017, January 27). 3 things you need to know about the science rebellion against Trump. Retrieved from www.news.nationalgeographic.com
Pickering, K., (2017, January 26). West wing leaker goes dark after pulling back the curtain: Trump "irrational", staff "demoralised". Retrieved from www.dailykos.com
Prokop, Andrew (2017, January 28). Trump has been president for a week. Here's what he's done so far. Retrieved from www.vox.com
Roberts, Kayleigh (2017, January 28). The ACLU has filed suit to challenge Donald Trump's executive order on immigration. Retrieved from www.cosmopolitan.com
Storey, Kate (2017, January 26). Who is Steve Bannon. 14 things to know about Trump's Chief Strategist. Retrieved from www.cosmopolitan.com
Suglia, Casey (2016, November). All of Trump's cabinet picks so far and what you need to know about them. www.romper.com
Sylvester, Terray (2017, January 24). Protesters vow to battle Trump's 'poor decision' to revive pipeline. Retrieved from www.reuters.com
The New York Times, (2017, January 25). Donald Trump's cabinet is taking shape. Here's the latest list. Retrieved from www.nytimes.com
Thompson, Mark (2016, November 30) Why Trump is interviewing generals for his cabinet. Retrieved from www.time.com
Timeline of the presidency of Donald Trump, from 20 January 2017 to the present. In Wikipedia, Retrieved 27 January 2017.
Wittes, Johathan (2017, January 28) #Notes from under Trump. Retrieved from @benjaminwittes
Wright, David (2016, December 5). Trump taps Ben Carson for HUD secretary. Retrieved from www.edition.cnn.com
Andra Jenkin co-wrote Double-Edged Sword- The Simonne Butler Story, and contributed to New Zealand Anthology of Women's Comics 'Three Words.'