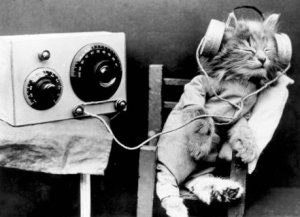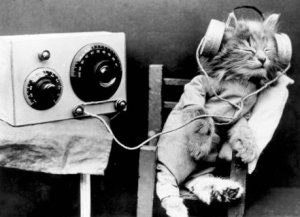 While communities are being torn asunder as I write by human-caused violence, such as we're witnessing in Aleppo, Turkey and Egypt, I want to devote this post to honouring a snapshot of three communities that are being built around music in New Zealand.
Gisborne International Music Competition
There was a waiting list to participate, 43 players who needed to have 50 minutes of repertoire prepared, 13 semifinalists and three place-getters. But what made this competition special? Yebin Yoo, the 16-year-old violinist who won, was interviewed on RNZ Concert last week on this question:
This is probably the most enjoyable competition I've done. […] I think I've really got a wonderful billet family, they've been so supportive of me, and I've had such a wonderful time just watching the sunrise in the morning and  kind of being one of the first people in the world to see the sun.
The atmosphere doubtless brought out the best in her; skip to 9:36 to hear her play.
TDB Recommends NewzEngine.com
In fact, one of the adjudicators, Julia Joyce, separately related a similar experience (further on in the programme):
I did the competition 13 years ago and I'm still in touch with the lady who billeted me […] Nick and I went to her place for dinner when we were there […] It's just amazing really, the warmth of the people there towards the competitors, and you know 13 years later I'm still in touch with this woman, and I think that's part of what makes it so special and draws people to Gisborne[…]
Torbay Theatre: The Gondoliers
I've had the pleasure of playing in the orchestra for this Gilbert and Sullivan operetta during the past week or so. We're now in the midst of a ten-show run, but before we got under way in earnest I was pretty sure that after performance number ten, I'd be Gilbert-and-Sullivaned out.
Who knows, I may well be —  but I'm really going to miss the nightly ritual, regardless. I found the music more beautiful and less cheesy than I expected, but what I'll genuinely miss is the camaraderie and jam sessions and laughs with the people who've come together to make it happen. The fact that I am blind hardly figured, because quite a few of the orchestra members regularly come over to say hi, and my fellow fluties are so reliable about cuing me for new scenes you'd think it was the most ordinary thing in the world. That might sound like  a minor detail, but the fact that they are both discrete and consistent about the cues has meaning beyond ensuring I put my instrument up with everyone else; it signals that they care about my being able to participate and play on an equal footing. That attribute of valuing everyone's inclusion is fundamental to creating a real community.
Big Aroha,
That is my tikanga,
I learned Te Reo from my maori at the dairy.
As explained here, this four-piece band from Taranaki have just released this song which illustrates, through its lyrics, that the tikanga they're talking about is above all a perspective on life that seaks to include everyone and to celebrate and represent the seamless way in which the two languages, and as such, ideologies, can work together to do that. I bet they're great value live too – check them out if you're in Manawatu or New Plymouth. Ka pai and big aroha to you, boys!
And finally
I couldn't finish this post without paying tribute to the many people who have spurred the creation of whanaus like these ones that have come into being through music across the country. These represent the sort of bonds it breaks my heart to think that human-caused conflict is silently destroying. They embody "the feels" that shape us but that we struggle to articulate. They speak for the the tikanga that makes me proud to be from New Zealand.