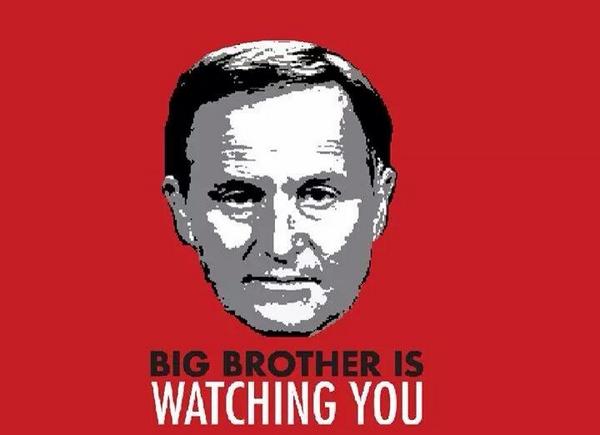 The new mass surveillance state using Government Agency big data was first aimed at the gangs, then beneficiaries and now the Government is swivelling its Eye of Mordor upon the children of the poor…
A radical school funding overhaul will investigate tapping into a powerful Government database to calculate a "risk index" for every student.

It would use about 19 indicators relating to each child, including how old the mother was at their birth, how many siblings the child has, parental income, father's offending history, and the child's ethnicity.

The tool has been developed as part of a wide-ranging review of school funding that is likely to see the end of the controversial decile system – one of the biggest education reforms in decades.

A law change could be required to allow access to the Statistics NZ database that holds information from a wide range of Government departments and agencies.
…incredibly this is being sold as a funding equation when that's just the cover story and it's so well designed that even the Education Unions have been conned.
This astounding encroachment into the privacy of children follows Bill English's grand plan of using Big Data and mass surveillance to keep an eye on every citizen in real time with open access to the NSA.
Remember, the Government misled the public about how many actual gang members there were to get the powers they needed pased, remember the Government misled the Public about beneficiaries using meth houses to justify using mass surveillance powers against them and I can predict right now that this con job promising a different funding model is just spin to gain the power to spy on  children.
Appealing as all that is, a 2015 report into WINZ found a staggering 122% increase in false information kept with the state department. Allowing other agencies access to false information only spreads that false information, it won't correct it.
Big Brother watching you is bad enough, Big Brother lying about you manages to be worse.
This vast increase in Government agency information sharing and surveillance powers has been agreed to not by the citizens who have been kept in the dark and lied to, this is the deep state seizing the opportunities to gain more and more unchecked power all under the guise of helping to target the poor.
TDB Recommends NewzEngine.com
It has budget cost cutting promise to keep the bean counters happy and no real checks and balances to keep the deep state hungry like a wolf at the door.
It is not Jihadi wives we need to fear, it's our own Deep State and their NSA enablers.