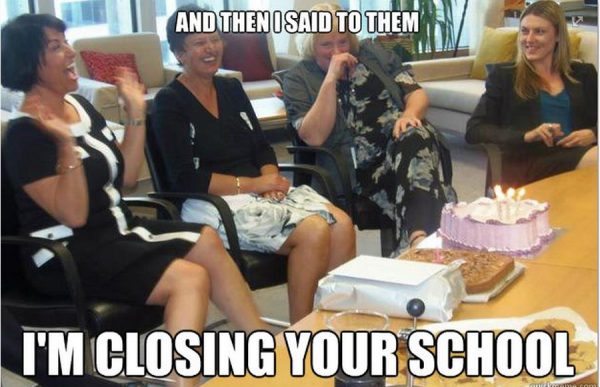 The tip line has been running hot as to the real reasons behind Hekia Parata's sudden decision to stand down from Parliament at the next election.
It seems that National, if they win a fourth term, intend to implement radical and extreme policy education policy that even Hekia couldn't in good faith implement because it would require her to throw aside assurances she has given Teacher's Unions about the real direction of National's education agenda.
After the NovoPay fiasco, the Christchurch school closures, Charter schools, National Standards and bigger classrooms, whatever National are planning in their fourth term, Hekia couldn't stomach pushing through.
Teachers might find they have less to cheer about if National win a Fourth term.
TDB Recommends NewzEngine.com