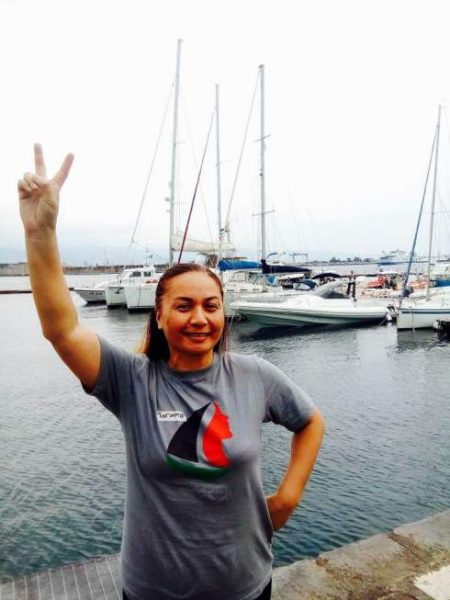 Hon Murray McCully,
Minister of Foreign Affairs,
NZ Parliament.
7 October 2016
Dear Mr McCully,
On June 19, I attended a meeting in Christchurch where it was announced that Green MP Marama Davidson would be joining a women's boat to Gaza to deliver humanitarian aid and break the illegal Israeli blockade of the Gaza Strip.
Shortly after the announcement, Marama's delightful and smiley face appeared on a projection screen. She was Skyping us from her house in Manurewa.
Marama's hands were covered in gooey flour. It was her daughter's birthday that night and she was in the middle of baking a cake for her.
Not long into the conversation, the excited birthday girl appeared on the screen and snuggled into her mother's lap and listened as Marama explained the importance of standing up in solidarity against injustice.
Marama told us that, as an indigenous woman herself, she wanted to stand alongside the women of Gaza and to draw attention to the plight of Palestinians and their oppression by the Israeli government.
I salute Marama's courage to join the humanitarian mission to Gaza and ask that you show some of her courage and defend your parliamentarian colleague who is currently being illegally detained by the Israeli forces.
Marama, the proud mother of six tamariki, needs your support to pressure the Israeli government to release her and the other 12 peaceful international activists who were on board of Zaytouna when illegally intercepted by the Israeli Navy on international waters.
Kia Ora Gaza reports that thousands of Gazans have been waving Palestinian flags along the beach in preparation for the Zaytouna's arrival.
Please don't dash their hopes and use your influence and power to uphold international law and the important Kiwi value of fairness.
Marama's children and others growing up in New Zealand need to look to their leaders to show them how to become good international citizens. Marama has played her part, hope you will play yours.
Yours sincerely,
Donna Miles-Mojab