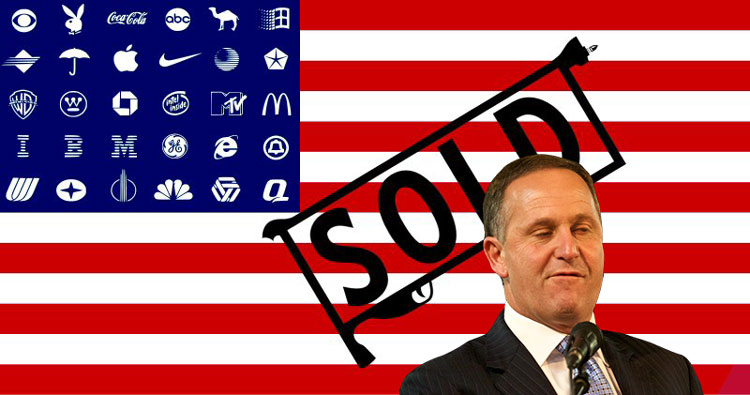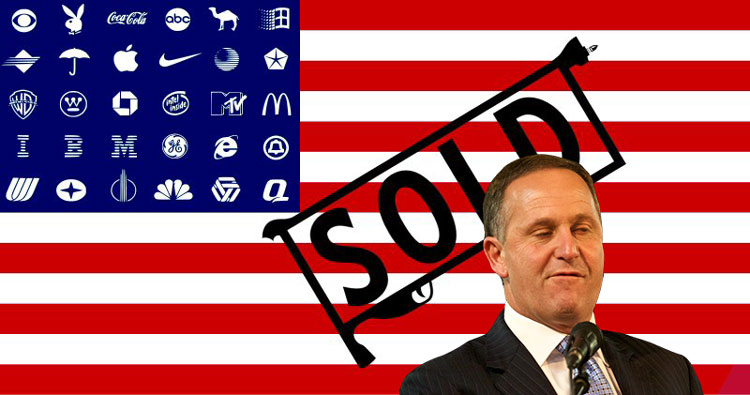 Rally for Democracy: Grow our Movement for Change
New Zealanders from all walks of life are coming together today in a Day of Action that will affirm our democratic rights and support initiatives to build a fairer and more sustainable society. There will be rallies, marches, music and speeches, in family-friendly events that bring together a powerful movement for change in towns and cities across Aotearoa New Zealand.
This is a time when families are struggling with high housing costs, insecure work and stagnant wages. The gaps between the haves and have-nots are widening in our society. Our rivers and seas are being polluted, our native species are being wiped out and we are failing to curb climate emissions.
The government is allowing tax advantages for multinationals and the wealthy, and planning to privatise social services. They are ratifying the Trans-Pacific Partnership Agreement (TPPA) which would give new rights to foreign corporations to sue our government over democratically-agreed laws and policies, and override te Tiriti rights. Our peace-loving country is about to host an international weapons show and give licences for deep sea oil drilling. It's time to call a halt. There are already too many advantages for corporations and the wealthy. We need to reclaim our rights.
TDB Recommends NewzEngine.com
This is not the society we want to be. Through our Day of Action, we will 'join the dots' between our issues, reclaim democratic rights for citizens and retain our nation's sovereignty.

Our Day of Action on 10 September is a protest. It is also an affirmation of our hopes and aspirations for a fair, just and sustainable society. We will highlight and celebrate the positive alternatives in communities in Aotearoa NZ, inviting participation from all those who are building a better future, whether through community housing, supporting refugees and the homeless, growing organics and working in community gardens, creating transport alternatives and community renewable energy, divesting from fossil fuels, or supporting community finance and local exchanges schemes.
The 11 events across Aotearoa have been initiated by It's Our Future, the campaign against the TPPA and similar treaties, in association with NZ Council of Trade Unions, FIRST Union, Public Services Association and other leading unions; Greenpeace New Zealand, Oxfam New Zealand, 350 Aotearoa, SAFE for Animals and other NGOs; Park up for Homes, Spray Free Streets and other community-based organisations; and the generous musicians, speakers and volunteers who have made these events a reality.
See www.itsourfuture.org.nz for details of the events.
SCHEDULE FOR AUCKLAND:

1:00 – 1:30 Event opens – welcoming address, powhiri – Ngati Whatua
BARRY COATES – MC (IT'S OUR FUTURE)
NGATI WHATUA o ORAKEI – Mihi Whakatau & Opening Speech

Pakihana Grant Hawke

Joseph Pihema

Wayne Pihema

Ngati Whatua representatives

JANE KELSEY – SPEAKER


1:30 – 2:00 OPENING PERFORMANCE

MOKOIA & TANE HUATA

2:00 – 2:15 Climate Change speeches – Niamh O'Flynn (350 Aotearoa)

Rachael le Mesurier (Oxfam NZ)
+ 1


2:15 – 2:45 PERFORMANCES  #2

MAREE SHEEHAN
CATHERINE TUNKS – BLACKSANDDIVA
THE AIDAN KELLY PROJECT

2:45 – 3:00 Workers' rights and social issues – Rachel MacIntosh (E Tu for CTU)

Robert Reid (FIRST Union)

Alan Johnson (Salvation Army for CPAG)


3:00 – 3:30 PERFORMANCES  #3

THE PROPHET MOTIVE
THE NEO-KALASHNIKOVS
SIMON LYNCH



3:30 – 3:45 Environment and Peace speeches – Russel Norman (Greenpeace)

Georgina Blackmore (Spray Free Streets)

Stephen Hassan (Auckland Peace Action)


3:45 – 4:15 PERFORMANCES  #4

THE BOOM CAT
MOANA
VANESSA CROSKEY (POET)


4:15 – 4:30 Social justice speeches – Alan Warman (Park up for Homes)

 


4:30 – 5:00 PERFORMANCES  #5

KATANA COLLECTIVE
JASON KERRISON



5:00 – 5:15 TPPA campaign speeches – Josh Freeman, (Ora Taiao)

Lisa Er (GE Free)

Martyn Bradbury (The Daily Blog)



5:15 – 5:45 PERFORMANCES #6

Ray Bishop
MIHIRANGI


5:45 – 6:00 Politicians speeches – Marama Davidson (Green Party)

Annette Sykes (Mana Party)

6:00 – 6:50 FINAL PERFORMANCES

SHOUTIN PREACHIN
D'RAD MC
LEVI
MAAKA
ABBIE


6:50 – 7:00 Closing addresses and follow up campaigns