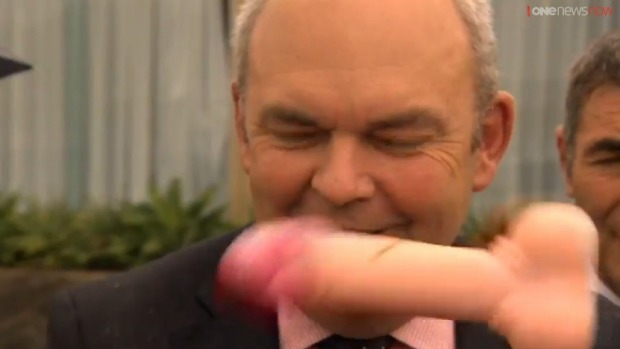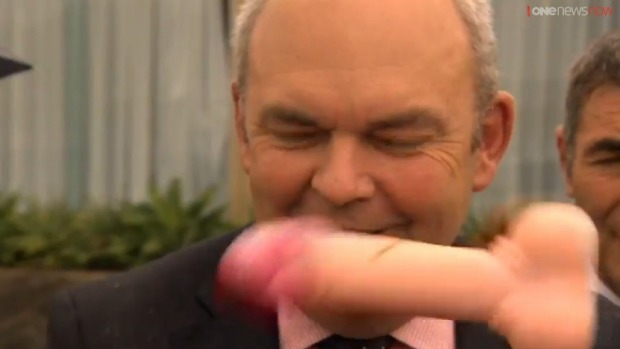 The flatmates and I were sitting on the couch laughing at how ridiculous our government is and I casually said 'gosh I could do a better job with my hand tied behind my back.' A few beers later, and I've ended up with my arm tied behind my back typing up my manifesto for the revolution. Challenge accepted!
Step one, it's Robin Hood time bitches
Pay cuts for politicians, tax the wealthy, donate all politicians' company cars to low income families, and tax the corporations SIGNIFICANTLY. Some people may be thinking that's unfair, but I think if you're buying your fourth Porsche and eating caviar, whilst your neighbours kids are walking to school in bare feet with no food, then maybe you should share the love a bit and help a brother out. I've casually estimated these taxes will result in an extra $100 million for the country, which can be put back into community initiatives such as healthy school lunches, community vege gardens, renewable energy sources…….and while we're at it lets overfund mental health services and education and see how that goes.
Step two, cure the housing apocalypse
TDB Recommends NewzEngine.com
At the moment overseas investors can buy and sell property freely in NZ, making hundreds and thousands of dollars in profit, whilst hiking up our housing market prices, and not contributing one single iota to our economy. Let's stop that shit and implement a capital gains tax on all housing except the family whare. This means that property investors would have to pay tax when selling their assets for a profit. We could then invest the huge amounts of money we'd make from this tax into funding tiny house communities. We could have public spaces where people could come along and learn how to build their own tiny house or even build one for someone else, which would help strengthen the community and fix the housing shortage. Additionally we could have a rent cap, which would be income tested so everybody could afford housing without being exploited for someone else's profit.
Step three, sex, drugs and rock and roll
Decriminalise all drugs, and legalise marijuana. Currently we are spending millions of dollars each year on the 'war on drugs', so let's decriminalise drugs and instead direct resources towards reducing drug related harm. Physical and psychological drug related harm should be a health issue, not a law and order issue. Legalising marijuana will have huge economic benefits; marijuana taxes in Colorado are bringing in tens of millions of dollars of tax each year, so it's definitely a dope (no pun intended!) investment!
Step four, get better friends
A lot of our relationships with our 'allies' seem to be bordering on abusive. They ask us to surrender our sovereignty for their own economic gains. They ask us to sacrifice our sons and daughters to fight wars with people who are not our enemies. And they completely disrespect our values and beliefs, for example by bringing nuclear war ships into a country that is proudly nuclear free. I mean seriously? If I was Prime Minister and anybody tried that shit on my watch I would not only end that relationship, I'd also throw a dildo at them for trying to disrespect our country like that. Instead I propose we get some cool allies like Bhutan (the happiest country on earth), Bolivia (currently overthrowing capitalist mongrels), and Iceland (throwing bankers in jail since way back).
Step five, Maori empowerment
We've definitely got some serious societal issues in this area. I grew up with the Pakeha side of the family, so instead of learning about my Maori culture from whanau, I learnt about it from society and the media. Until I was 18 years old I told everybody that I was from the Greek Islands because I was too ashamed to admit I was Maori. I was bombarded by a media showing Maori as criminals, dole bludgers, no hopers, and losers. At parties people would make Maori jokes 'what's the difference between a Maori and a park bench? A park bench can support a family'. My high school principal called me into his office one day after I failed an exam to let me know that they were going change my grade to a pass because it looked good on the books for Maori students to be passing.
As an adult I still experience this subtle yet slowly soul destroying societal racism. I'm told when I'm dating "you're pretty for a Maori!", if I go to a mall my bag will almost always get searched, I get pulled over by the police regularly despite being fully legal, and I have been turned down employment because of my ethnicity. Probably the most damaging thing for my soul is that I can't be intelligent, articulate and successful without people being surprised. People often feel so threatened that I don't fit into the colonial narrative of a primitive and savage indigenous person, that they make excuses for my success "well your tribe pays for your education", "they have a certain quota of Maori nurses they have to have", and "you can tell you were raised by the European side of your family". I don't want to live in a society where children grow up ashamed of their culture, where tangata whenua feel like second rate citizens, and where colonisation is eternalised daily through the subtle subjugations and discriminations of a people.
We could learn grow and progress a lot by having Maoridom as the cornerstone for society. The public likes the haka and 'kia kaha', but Maori culture has got some other cool things on offer too! Kaitiakitanga, which is protecting the environment (excellent for climate change action), manaakitanga, which is loosely translated as hospitality (excellent for strengthening communities and welcoming refugees), and utu, which means the restoration of balance (the best foundation for an anti-austerity movement I've ever heard). We've been trying the Crown's way for 200 years and look where we've ended up, we could at least try having Maori culture at the heart of our politics and see how things went.
Step six, have some fun
Politics is boring, let's make it more interesting. Instead of political debates let's have some political dance battles, party versus party rugby matches, charity fight nights, and a whole lot more pranks. Let's fire the Minister of the GCSB and replace him with a Minister of Comedy (Rhys Darby – we're looking at you!). And if a politician fucks up (which seems to happen all the time), they have to stand outside parliament wearing a dunce hat, and the public are allowed to come down and throw tomatoes at them.
And there you have it ladies and gentleman, my flatmates have concurred that I have successfully won the one hand behind the back political challenge! What do you think Aotearoa? Would you let me have a go at running the country with two hands?