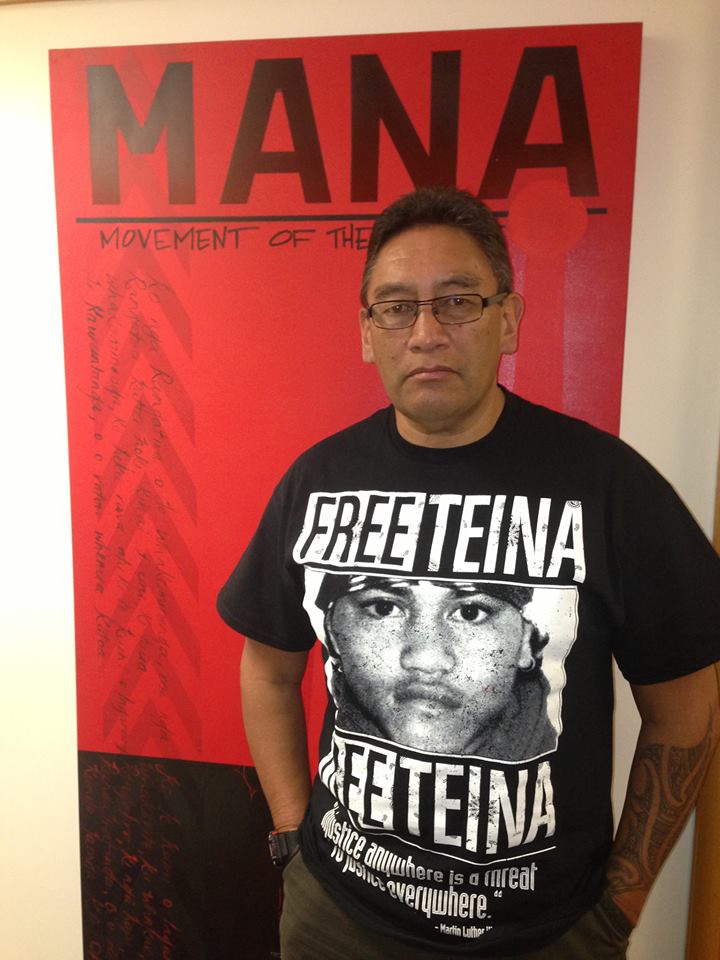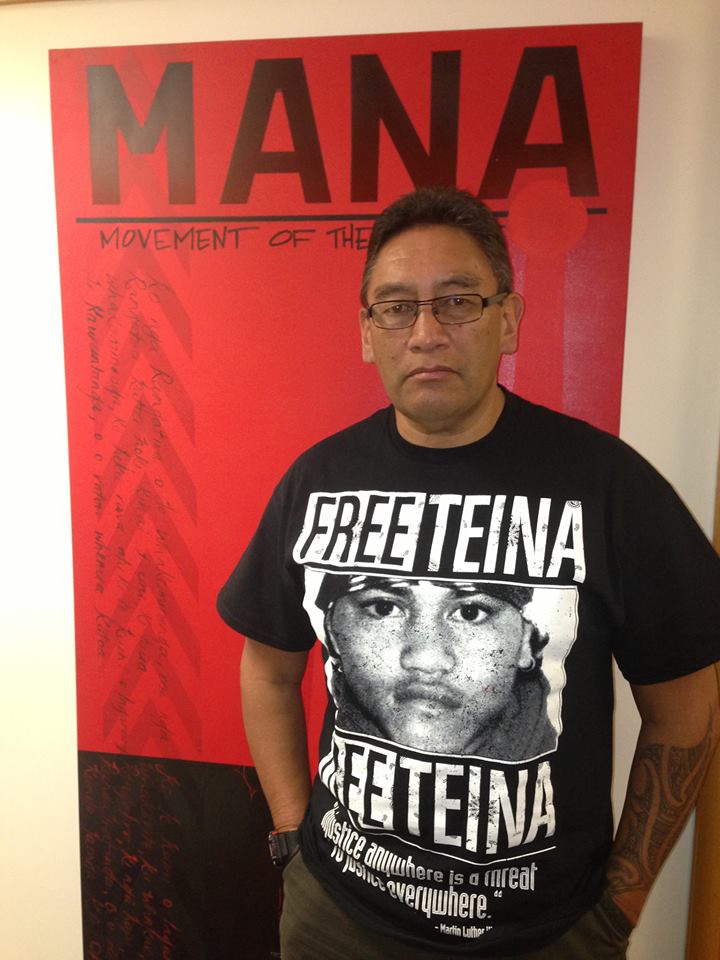 John Key and Andrew Little have immediately opened up a war of words after Hone Harawira declared in the weekend that he is brin going the MANA Movement back together to fight the 2017 election.
Both Little & Key have very specific reasons for attacking MANA and it highlights how both political parties fear a populist peoples movement as homelessness, poverty, inequality and state housing dramatically increase.
For Little, his attack on Hone is part of Labour's terror that a Party to the Left of them will point out how redundant Labour has been. Labour have to pretend to be Left while trying to take centrist  voters and as such like their Maori to be tame, they certainly don't like to be reminded that Labour did bugger all for the poor during their 9 years in power, that they don't like being reminded that it was Labour who illegally sent the terror squad into Tuhoe and they certainly don't like to be reminded that Labour perpetrated the largest land confiscation this country has ever seen by stealing the foreshore from Maori.
Labour have just managed to look barely competent by signing up to a Memorandum of Understanding with the Greens to inoculate themselves from the Left, Hone popping back up is the last thing they wanted.
The VERY last thing MP Kelvin Davis wants is any real scrutiny of  Simon Lusk's claim that he helped Kelvin get elected last election.
Duncan Garner alleges that Lusk took money to bribe Maori voters to vote against Hone Harawira.
Later in Story last Monday, TV3 reporters quizzed several MPs in Parliament about their relationships with Simon Lusk. The discomfort of some was clear. Evidently the exposure of Dirty Politics hasn't scared off all his political clients. Duncan Garner also revealed supporters of Labour's Napier MP Stewart Nash paid Simon Lusk to canvas the option of a new political party, and that Simon Lusk had told him Labour MP Phil Twyford would be his next target.

Simon Lusk also claimed on Story he had been instrumental in unseating Mana Party co-leader Hone Harawira in the last election. Unnamed "businessmen" had paid thousands for that, he said. And in conversation with his co-host last Monday, Duncan Garner said money had been paid to get Maori electors to vote in Te Tai Tokerau.
Look at the Standard's spluttering attack on MANA, Labour hate being reminded how close their polices are with National. The hilarity that The Standard is attacking MANA for not wanting to play nicely with Labour after Labour teamed up with NZ First, John Key and Simon Lusk to kill MANA off is as credible as Mike Hosking's view on the poor.
TDB Recommends NewzEngine.com
If Labour hadn't teamed up with Lusk to screw MANA, Hone and Laila would have been in Parliament right now.
For Key. his attack on Hone is fuelled by his need to keep the Maori Party at the table. The Maori Party makes National look far less racist and more inclusive than they really are, if MANA can forge their own MoU with the Maori Party then National's ability to keep the Maori Party on a leash is greatly reduced and National need the Maori Party for 2017.
The fear Hone has caused by just announcing he is back is a reminder of how terrified the establishment are that the poor could gain genuine political representation. It's a reminder of just how damaged our current political system is.
The backlash however has done one thing, strengthened the reasoning as to why the MANA Movement and Maori Party should strongly consider their own Memorandum of Understanding. Both Parties have to acknowledge that they are not Political parties in Government, they are Political parties OF Government, that they are at the table no matter who is the Government is as an independent voice for Maori. If MANA movement and Maori Party agree to a MoU that would see them not stand against each other in certain Maori electorates, then they would beat Labour and possibly bring in extra MPs from MMP coat tailing.
If the Greens and Labour can team up to overthrow this evil Government, then the MANA Movement and Maori Party can work together to ensure there is an independent Maori voice demanding action for Maori.
BTW – don't call this a comeback, Hone's been here for years…