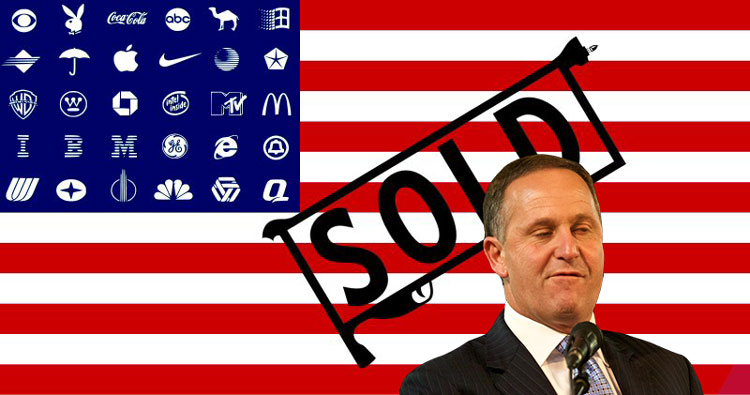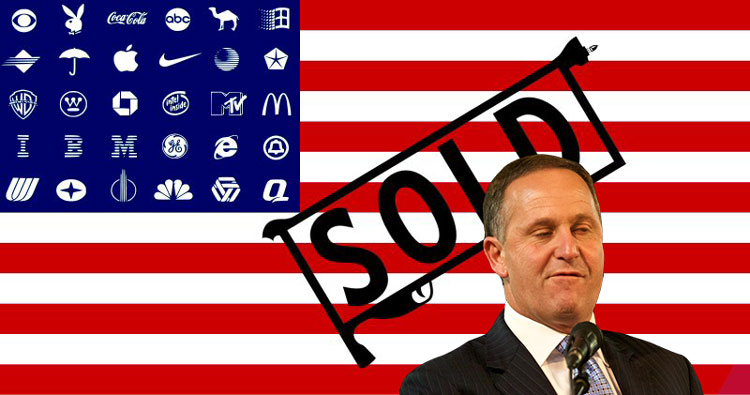 Dear TPPA Activists
How are you? I know, frustrated and angry. Watching Key with the aid of Phil Goff ram the TPPA through before the Auckland Mayoralty Elections remove him from Parliament is enraging. Thankfully the TPPA is so toxic and so against any Government's interests, not even Trump wants it.
It's hard to see this as a blessing though.
TDB Recommends NewzEngine.com
The sudden domestic shockwave against neoliberalism is a reminder of how much suffering is occurring from the economy outside the beltway.
That's why it's an obligation to continue and re-energise the shockwave.
Some will argue that we should welcome the US Warship because it won't likely have a nuclear weapon on board. They would say this shows a success of policy, they would frame any opposition as just 'anti-americanism'.
I call several shades of bullshit on that.
This isn't about a 4 decade old nuclear free policy that helped define us as an independent people, this is about the here and the now and whether we have the same courage displayed in 1987.
Right now the US are trying to force us into a forced trade deal. The TPPA robs NZ of our political and economic sovereignty – we can not, must not allow easy passage for this abomination. We can't willingly allow this far right Government to sell our actual democracy over to Corporate Overlords who have the ability to sue us if we threaten their profit margin!
This isn't a fucking free trade deal, it's a mugging. It is stand over tactics, it's the constant threat that Corporations will sue us for any domestic law they don't like. It weakens our democracy, it gives that power to Trans-Nationals whose immorality and malevolence are well documented.
It's like handing the car keys over to Zombie Vultures on Meth.
Let's not forget what the visit of a US Warship will mean to the wider geopolitical cold war chess match being played out by America and China in the Pacific.  China and the US are locked into a cold war for dominance of the Pacific to decide who is the Super Power. The TPPA is an economic national security leash locking us in step with US interests as a direct challenge to Chinese power.
A US warship being floated into a NZ harbour while that nation is currently attempting to steal our economic and political sovereignty must be protested against with every fibre of our ability.
We can not let the history books claim NZers welcomed a US Warship as it attempted to steal our democracy.
That would be a stain on our honour and a level of cowardice previous generations of anti-nuclear protesters, environmental protestors and Springbok Tour protestors would be ashamed of.
Every person who sees the TPPA for the threat to our country that it is, for every Maori rights activist, for every anti-GCSB and 5 Eyes protestor, for every Unionist, for every Environmentalist, for every former Anti-Aparthied activist, for every social justice fighter, for every anti-nuclear protestor – we should collectively rage against this machine of war because its presence while it attempts to throttle our Parliament can not pass without us showing our contempt.
It's time to come off the fence and show America that we won't allow our sovereignty to be stolen like this. If we can bring together the same numbers we did at the last TPPA protest, we can shut the city and harbour down and send a message to the entire watching global media that we won't take the TPPA lying down.
TDB will be holding a meeting in Auckland in July for interested organisations and protest groups to start building resistance.
I urge you all to attend and get the word out. We can't let this pass on our watch.
Kia Kaha.