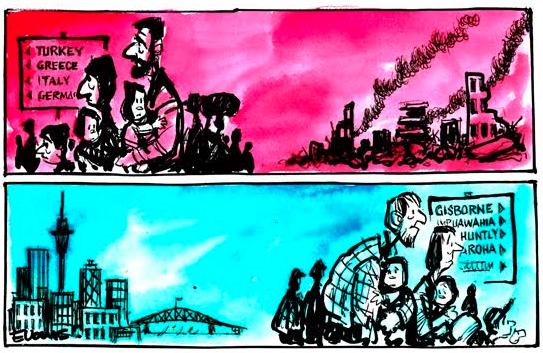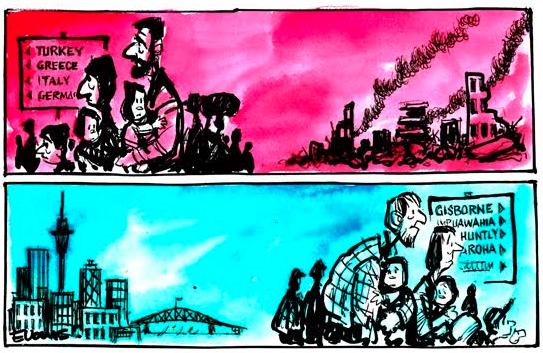 So when Key claimed his Ministry Officials and Salvation Army advocates went out to 'help' the homeless, it turns out he was lying…
Andrew Little: Prime Minister John Key 'patently lied' about homeless comments 

Labour leader Andrew Little has accused the Prime Minister John Key of lying in comments he made about homeless people.

"I can't think of a time when the Prime Minister and another minister [have] patently lied about something that … hasn't actually happened," Mr Little told reporters at Parliament this afternoon.

The Labour leader made the allegation after Salvation Army contradicted a claim by Mr Key that Government officials had visited homeless in an Auckland park this week and had their offers of help declined.
…what has caught the media's attention however? Paddy Gower screaming the Labour-Green deal is a crime against democracy and the rest asking questions if Key would have shot a bloody gorilla.
Let's remember that the 'help' being offered by these none existent visits are to ask the Homeless if they want to move into a shitty motel and pay $50000 in debt for the privilege. It's bad enough that the 'help' is completely unhelpful, but to just lie about the whole thing is a Government scrambling to pretend they give a fuck.
If you voted National, you should feel pretty ashamed.