He's done it. Word is slowly seeping out that Key has granted an American Warship access to our harbour.
We must not allow this.
In November this year, an American warship will be entering  Auckland Harbour for the first time in 32 years for the 75th anniversary of the NZ Navy. I remember protesting against the last warship visit when I was ten years old and I'm damned if I'll simply sit quietly by while National and their corrupt followers cheerlead the American empire back into our waters!
At the very same time, a weapons conference of 500+ delegates will converge at the Aotea Centre to discuss selling their weapons of doom.
TDB Recommends NewzEngine.com
If we want peace, we have to fight for it. We can not sit quietly by while the forces of commercial and corporate war hold a party.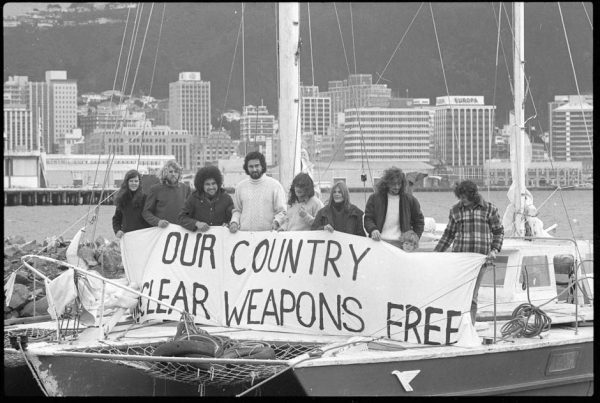 It is now or never for civil disobedience, TDB will be hosting and helping with any and all work to loudly and forcibly protest these merchants of death.
The country that is forcing the TPPA upon us, the country that forced mass surveillance upon us, the country who invaded Iraq for weapons of mass destruction that didn't exist. The corporate war monger who has shed more blood for profits than any other. We don't need or want their foul fleet docking in our harbour!
If you are not angry yet by this Government, then you are part of the problem.