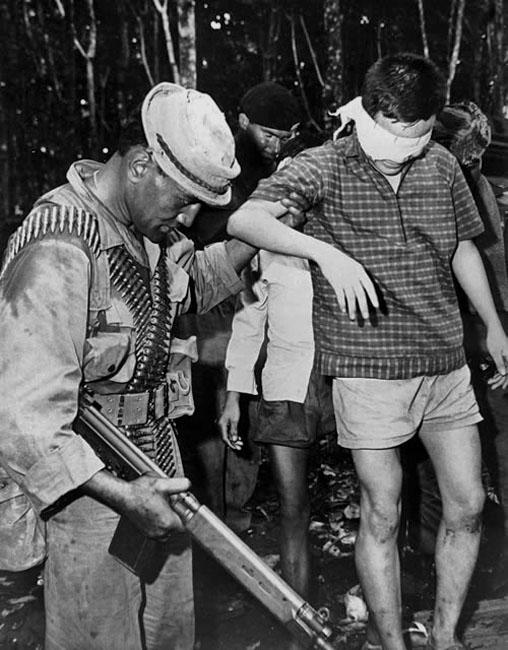 A new Foreign Policy Beginning: This month I stood next to the pond in Hanoi where the American bomber remained fixed from its death dive in 1970 as Nixon and soon –to-be Nobel Peace Prize winner Kissinger gave a Merry Christmas to the Vietnamese. Death not just for the crew shot out of the sky but for the inhabitants of this resisting city and country. I could feel, or so I thought, the night sky lit up by the anti-aircraft fire and searchlights as Hanoi burned from the bombs of hundreds of American aircraft.
This was a war, a 30 year one for the Vietnamese against French, Japanese and American colonialism. More bombs were dropped on them than in the entire Second World War in Europe. They were also the victims of chemical warfare as American forces set out to drench the country in defoliants using the deadly Agent Orange.
In New Zealand we hear the stories of our participating soldiers in this war crime and their descendants who suffer from their exposure to this chemical warfare. The whole Vietnamese population was exposed to this illegal chemical warfare (no it didn't begin in Syria). They and their children suffer still. My Lai, Song Mai and countless other war crimes rank alongside Lidice and Oradour. This was a war of terror not on terror. No American leaders have been brought to trial. No red line was drawn. But the United States and New Zealand now happily trade with an independent Vietnam.
And I thought of New Zealand's complicity in the aggression, through which 3 million (at least) Vietnamese died in one of the greatest war crimes of the century and what it meant for our foreign policy settings and what David Cunliffe could do to set it right. Strangely it never crossed my mind that National's fawning pro-US Key and McCully duo eager to be back in the military embrace of the world' superpower ,would even dream that there was something to set right.
But New Zealand, as a founding member of the South East Asia Treaty Organisation (SEATO) in 1954 gave its enthusiastic support to the well-laid plans of the US to carry on the illegal war against the Vietnamese and any others who dared to assert their independence against the Western Powers. US Vice-President Nixon returned from Vietnam in 1953 where the Truman and then the Eisenhower administrations had taken over the funding to the tune of 78% of the French war to retain its colonial possession.
New Zealand took part in the SEATO planning sessions to make sure that Asia, now that China was "lost", did not fall to communism. Nuclear warfare was a part of these discussions in succeeding years. Thus New Zealand was an eager an active participant in a criminal conspiracy. Illegal wars, nuclear weapons, political assassinations, terrorism against whole populations and the use of chemical weapons were all part of the discussions and plans and, apart from nuclear attacks, were carried out. These plans began with the Truman doctrine and were implemented by successive administrations, including that of the revered "liberal" Kennedy, with their enthusiastic allies such as New Zealand.
As a result millions died in Indochina and later in the 1965 bloodbath of up to a million people in Indonesia as the SEATO nations "removed" the obstacle to exploitation of Sukarno nationalism. New Zealand cheered that defeat of the Reds in Indonesia and the use of fanatic Islamic fundamentalist terrorists to carry out the killings under the direction of the American trained Indonesian military and the CIA. Terrorism was the name of the game. We approved. Then in 1975 our foreign policy settings allowed us to officially" tut tut "about the invasion of East Timor but behind the scenes to be enthusiastically cheerleaders.
As an Associate Minister of Foreign Affairs 1n 1999 I tried to engage senior MFAT officials in an analysis of New Zealand's foreign policy settings. I wanted the simple question posed, and answered, as to why we had supported and participated in an illegal war in Indochina, supported the bloodbaths in Indonesia and East Timor, backed the apartheid regime in South Africa and in general had been a willing junior partner for first British and then American foreign policy. I did not get an enthusiastic response from those who had gone along with all of that.
TDB Recommends NewzEngine.com
This then is another challenge for David Cunliffe's Labour Party. New Zealand under Labour in 1987 earned the world's respect, or that part we want respect from, for returning its membership card to the Nuclear Weapon club.
We then, stutteringly, struck out on the road to an independent foreign policy. I say "stutteringly" as the Lange government accepted Indonesia's East Timor conquest and the Pol Pot regime. With a National government the stuttering has come to a full stop.
Labour can restart the process of developing a foreign policy fit for an independent country and one that rigorously adheres to international law. A new generation will be won to Labour, the respect of the world regained and an important contribution to a better world.