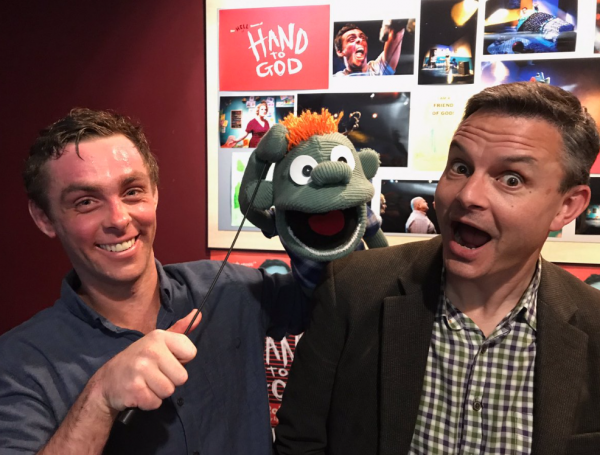 There are two try-hard muppets in this picture.
Oh for the love of Christ, this is what happens when you live in a Wellington Twitter bubble…
Labour leader Andrew Little has slapped down Green Party co-leader James Shaw's comparison of US President Donald Trump to Adolf Hitler, saying the first person to bring Hitler into an argument had lost it.

Shaw said Trump was "the most dangerous person since Adolf Hitler" on TV show Backbenches on Wednesday night as part of a panel of politicians.
…will someone please shut Shaw up now!
Saying Trump is the most dangerous person since Adolf Hitler isn't just stupid, it's factually wrong.
There have been hundreds of people who have been as dangerous as Hitler, right now we are debating whether Assad has built a bloody crematorium to burn bodies of mass hangings! Trump is a narcissistic billionaire who has manipulated the economic isolation of working people in America, yes he is unstable and ignorant but placing him in the same ball park as fucking Adolf Hitler makes you sound like a clown.
Let's keep James doing what he does best, watering down Environmental policy so that Dairy Farmers don't feel threatened.
Oh and Backbenchers was its usual shouty pub Wellington thing where no real insight actually gets explored, so no surprises there, but it is important that we all collectively help Wallace Chapman pay his mortgage off quicker each year by screening it so there's that to feel positive about.